Myanmar is known as a mysterious country of unspoiled treasures. Throughout significant changes of globalization, this place still preserves its ancient beauty with mythical landscapes and friendliest folk. The 5 experiences below would take you back to the Southeast Asia of twenty years ago through Myanmar shore excursions.
1. Attend Thingyan water festival in Yangon
Thingyan is a festival to solemnly reaffirm one's Buddhist beliefs, to the international visitors it seems more like a countrywide water fight. This water fight welcomes the New Year over four days in April, showcasing the local spirit and vibrant community in all of their glory. While celebrations go wet and wild throughout the country, the heartbeat of the action is Yangon, Myanmar's most populated city. It is similar to children's ultimate battleground with plenty of weapons such as water pistols, buckets, drums and water bottles. Keeping dry is not a good choice.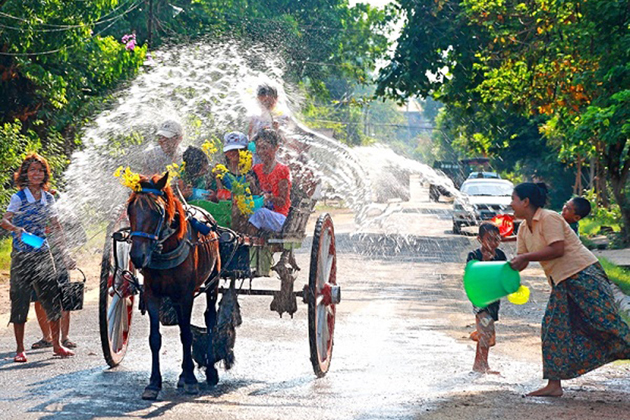 2. Sample local life
Get to the hills in Shan State and walk along Kalaw to Inle Lake route, or explore the untamed region around Hsipaw and Kyaukme. Whichever hike you choose, you'll have a chance to stay overnight in Shan and Palaung villages along each trail and experience rural life first-hand, with roosters for alarm clocks and water buffalo for trail mates. In Inle Lake, with no roads or sidewalks to speak of, locals and visitors alike get around in one-person-wide wooden boats outfitted with outboard propellers. The waterways are lined with rustic single- and two-story wooden stilt houses.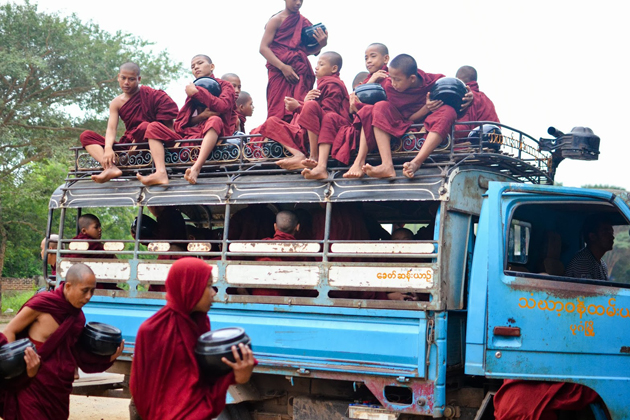 3. Sail away from Mandalay to Bagan
Slow travel is the optimal choice to soak in this country. If you are on the fence about signing up for this experience, do not hesitate to sail down the mighty Irrawaddy. Take out some time from your packed sightseeing schedule to take this trip. Get hold of Burmese Days and The Glass, get a beer, put your feet up and relax as the boat gently makes it way along the river. The fabulous views of Sagaing Hill on leaving Mandalay and ruins of temples on reaching Bagan brings fascinating photo opportunities.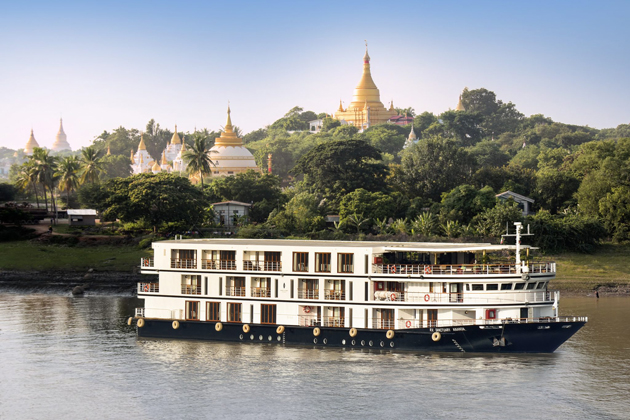 4. Indulge in the street food
With over 135 ethnic groups and borders shared with Bangladesh, China, India, Laos, and Thailand, it is believed that Burmese cuisine is diverse and eclectic. It is also a harmonious blend of the spicy rich curries of India, the garlicky sweet sauces of China, and the bright herb-filled salads and soups of Thailand. Yangon is a city built for snacking. The best street food in Yangon can be found at temporary carts set up by vendors each morning, and the stews and snacks sold throughout the day represent a wide cross-section of different cultures and ethnicity.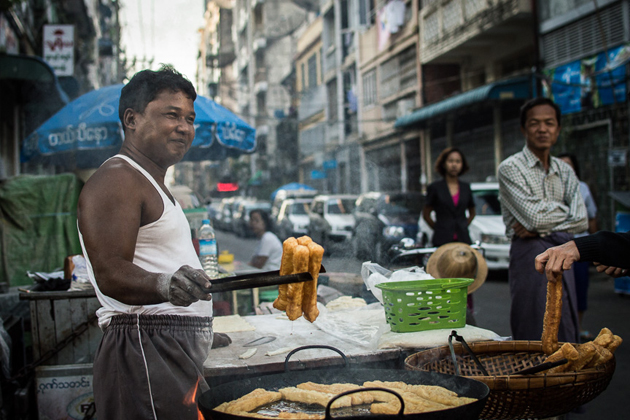 5. Get a bird's eye view of Bagan temples
Hot air ballooning over Bagan can be the most striking feature of your journey. While on the ground it is impossible to imagine the spread of the ancient temples across the small town of Bagan, but at a height of 10,000 ft. you get to marvel at the awe-inspiring view of the temples across the Bagan plains with the majestic Irrawaddy River running alongside. There are three major operators in Bagan including Golden Eagle, Balloons Over Bagan and Oriental Ballooning.