Taking a cruise trip to Asia is far more than a cruise, the Far East is a land of mysteries and enchanted secrets. Home to most incredible wonders in the world, the miraculous land of Asia boasts unique cultures, exotic cuisine and exclusive architecture. With a lot of thing to do and see, Asia shore excursions are a great way you for you to explore more and more!
Elephant Experience, Thailand
Riding an elephant is something special that all the visitors want to do when they travel to Asia, and it is obvious why. Offering a special experience, this unique excursion in a strange culture especially the mysterious land of Asia is definitely one of our favorites. The tour will normally begin with a guide and talk about these incredible animals, you may have chances to feed and stroke them. After right then, the real adventure will start when you climb up onto the elephant and start your adventure. The elephant will get you through tropical forests and rivers that will be an interesting trip you will never forget!
City Tour, Hong Kong
A city tour around Hong Kong is a must if you stop here as it is one of the most colorful and bustling cities in the world. Make yourself comfortable and start your trip in the historical city with excellent tour guide. You will see the most attractive Hong Kong through its highlights like Man Mo Temple, Tian Tan Buddha, Avenue of Stars, Victoria Peak and Repulse Bay… Be sure that you take a camera during the tour if you don't want to miss any shots in top Hong Kong attractions.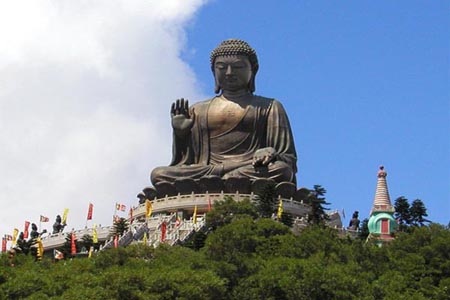 The Red River Delta Tour, Vietnam
Red River Delta is one of the most attractive destinations for cruise passengers stop at the ports in northern Vietnam. These shore excursions give you the opportunity to experience a taste of real life in Vietnam as you explore the local ancient villages, biking through paddy fields, experience authentic Vietnam wet rice… One of the most fascinating is Hanoi-the capital city of Vietnam. This place offers a lot of thing for you to do and see such as wandering around Hanoi Old Quarter, getting lost at night markets, cycling around peaceful countryside areas, exploring the traditional villages… These interesting excursions will enhance your knowledge of this wonderful area and leave you with a feeling of admiration.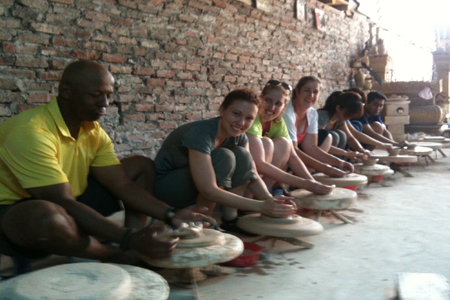 Night Safari, Singapore
The Night Safari is the first zoo in the world opening at night. It is also one of the most attractive destinations in Singapore. This shore excursion to Night Safari offers an exciting experience for you to get up close to some of Asia's nocturnal animal such as the binturong and fishing cat. When you hike through the jungles with thick bushes, you will be surprised by your sights of various wild animals wandering around you freely. Other attractions are the exotic Thumbuakar performers, who will enthrall with their breathtaking fire-breathing stunts.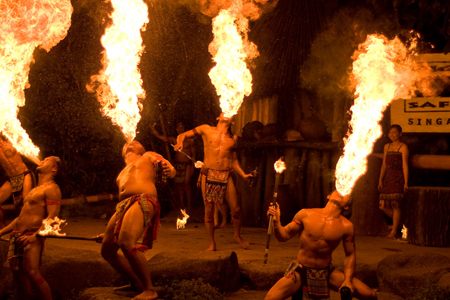 Monkey Beach, Penang, Malaysia
Monkey Beach is located in the pretty Penang National Park. The only way to access this beautiful beach is by boat or a hiking. If you get to the beach by small boat you can softly have a whole relaxed day on this beautiful beach. It is amazing to see this lovely beach surrounded by clear blue water and coconut palms. This island is home to the amusing long-tail macaque monkeys. You can see them play around you when you are taking in the sights around you and then you can catch some rays and enjoy a traditional lunch of the local. It will be a fantastic experience as enjoying a perfect excursion in wonderful beach of Asian.