Taiwan is an interesting island that never sleeps. Nightlife here is even more atmospheric and exciting than "Sleepless New York City". The most wonderful entertainment activities start when the sun goes down and last till midnight or even unlimited time. There are hundreds of choices for different demands including dance the night away in sparkling bars, shop till you drop at various local night markets, and relax by spending time in bookstores, movie theaters & beauty spas. As a traveling expert, Shore Excursions Asia would like to share the ultimate guide for Taiwan nightlife.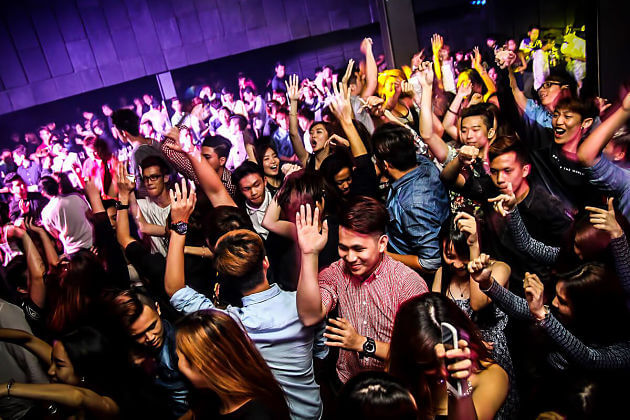 Experience Authentic Taiwan Night Markets
Shilin Night Market – Best Night Market in Taipei
Shilin is one of the largest and most crowded night markets in Taiwan with lines of food stalls and vendors. The alleyways are the paradise for foodaholics to sample incredible local, traditional, international-fusion, and light street foods. There are many featured dishes that you shouldn't miss such as stinky tofu, tempura, grilled seafood, bubble tea, and so on. If your cruise docks overnight at Keelung port and you just finish your Taipei shore excursion, Shilin Night Market must be your top choice.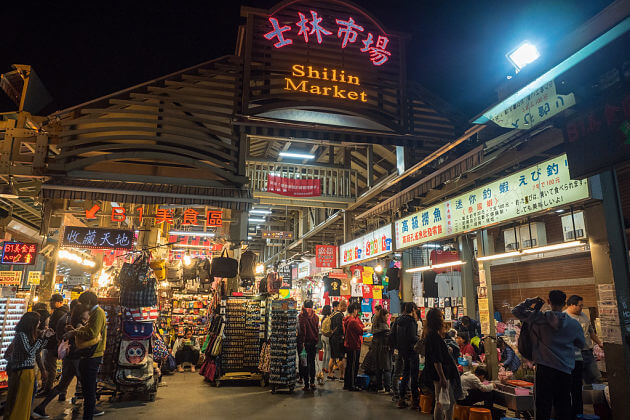 Liu He Night Market – The Most Popular Night Market in Kaohsiung
Different than other night markets in Taiwan, Liu He is famous for its high-quality dishes made from fresh-caught seafood. Pick your favorite, walk back, and choose a nice table to enjoy your meal. Experience the energetic vibe of the downtown by sample delicious crab, shrimp, octopus, and squid. Especially, don't miss stinky tofu which has a special smell but you will literally in love when eating once. Moreover, pick up some clothing and accessory as interesting souvenirs to bring home from your Kaohsiung shore trips.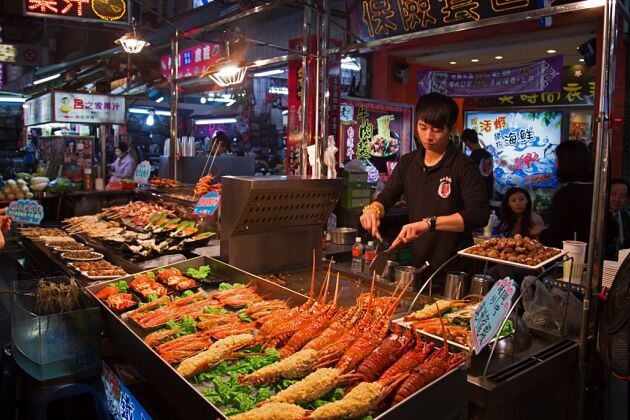 Feng Jia Night Market – Best Night Market in Taichung
Feng Jia Night Market is filled with not only local street food but also clothing and electric devices. Soak in the food paradise while exploring every corner of the market. Purchase some unique clothes both new and second-hand with really cheap prices. Be aware of paying too much attention to fashionable mobile phones that your wallet can be empty before coming home.
Lost in Taiwan Bars and Nightclubs
Best Bars & Clubs for Crazy Nightlife in Taipei
Korner (Inside The Wall)
Best for enjoying alternative dance music such as tech-house, drum, bass, and minimal. There is no dress code and a private table for this nightclub, everyone jumps on the dancefloor.
Elektro
This nightclub is a large space with amazing lighting and a sound system playing EDM & commercial house. Don't come too early that Elektro reaches its peak of crowds at 2 a.m.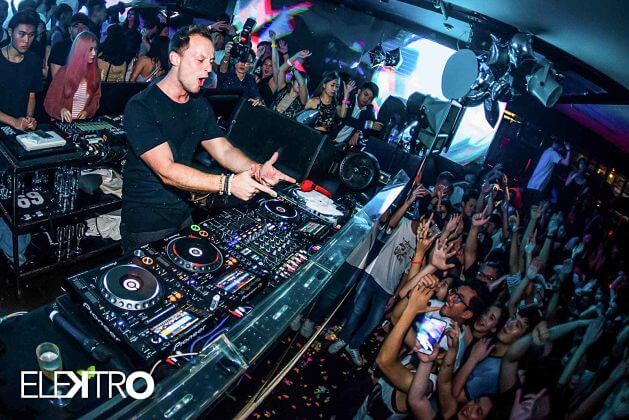 Recommended Bars & Clubs for Unforgettable Nightlife in Kaohsiung
The Lighthouse Bar and Grill
Instead of a place to dance, The Lighthouse Bar and Grill is a restaurant with delicious Chinese & Western dishes, craft beers, and mixed drinks attracting both Taiwanese and foreigners.
Brickyard
Brickyard Club is well-known for live music and many events took places such as student, lady, and Latin nights. Especially, this nightclub is one of a few places which have special nights for the LGBT community.
Top Bars & Nightclubs in Taichung
18TC
This lively nightclub separates into two rooms which play different kinds of music. 18TC mostly attracts the younger generation coming to enjoy a sleepless night with friends. Note that the club can be extremely crowded during weekends.
XCUBE
Looking from the outside, someone can miss this quite small corner. However, this club is a great place to chill with dance music and also marks with an impressive drink menu. XCUBE will not close until 4 a.m. that you definitely have a night to enjoy.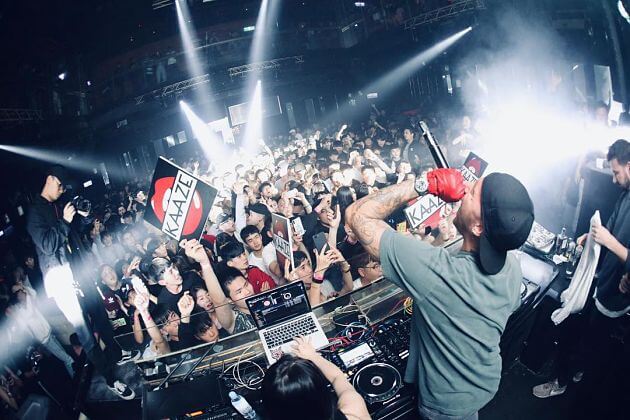 Enjoy a Relax Night in Taiwan
Panoramic Nightview over Taiwan from Taipei 101
The famous observation deck on Taipei 101 provides a great view over Taipei city and areas nearby. Especially, the view is incredible at night when thousands of lights are lit as a wild forest full of fireflies. Local and Western food is also served at a reasonable price.
Opening Time: 10:00 – 20:00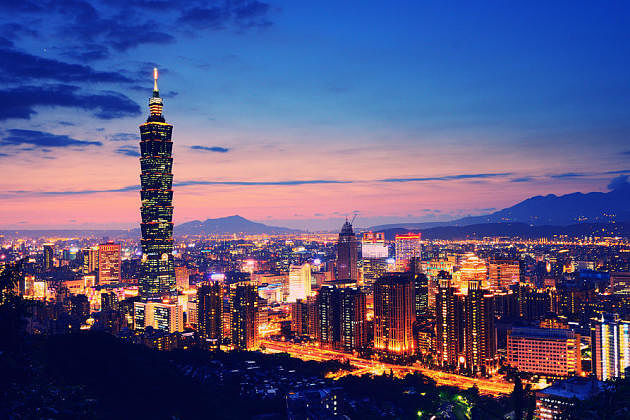 Refresh Yourself with Hot Spring Bath
Another interesting experience to enjoy in Taiwan is hot spring bathing. Refresh your body by dipping into hot spring water, clear your mind after tired days. Hot spring bathing is said to bring good health and beautiful skin.
Some recommended hot springs in Taiwan:
Jin Yong Quan Spa Hotspring Resort– Address: No. 213-3, Wanli Jiatou, Wanli Dist., New Taipei City
Tsuwu Hot Spring – Address: No. 82-3, Shancheng Rd., Jinshan Dist., New Taipei City
Pu-Lao Hot Spring Hotel – Address: 82, Xinkai Rd., Xinfa Borough, Liugui District, Kaohsiung City
Bali Nature Spa Resort – Address: No. 10, Wenquan Lane, Sec. 1, Dongguan Rd., Heping Dist., Taichung City