Erected in 1899 by Russians, Zhongshan Square is the oldest square in Dalian as well as the Dalian's hub. The Square has many names such as "Nicholas Square" under Tsarist Russian concession, "Big Plaza" within the Japanese colonization, and "Zhongshan" after the Liberation until now. Dominated the eatern part of Dalian, the Square has round shape with a diameter up to 200 meters and 36 series of acoustics stand around the square of 22, 000 square meters.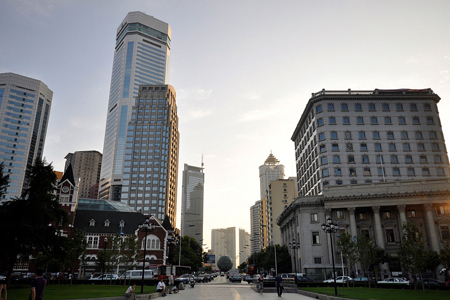 In 1995, 36 audio systems were set up around Zhongshan Square that's the reason it is considered as the first musical square in China. Every day, the locals come here to play, do exercises and enjoy the outdoor performances. There is also an open dance stage situated in the center of the square.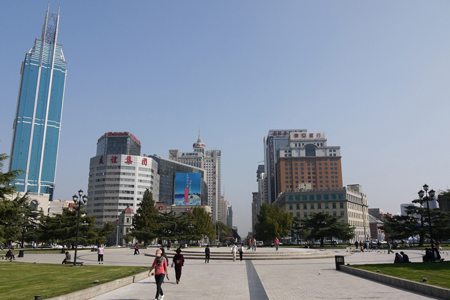 Like the Bund in Shanghai, the Square is home to a variety of Western style buildings of Romanesque, Gothic and Renaissance designs such as Dalian Hotel, Dalian Financial Building, Dalian People's Culture Club, Dalian Post Office and the Complex of Bank. These unbelievable buildings will definitely grab your attention with their magnificent European style. Strolling around, snapping the impressive shots and appreciating the vibrant life of Dalian, all are combined.