Situated on Nguyen Tat Thanh Boulevard, Phuoc Dong Commune, about 10km from Nha Trang's city center, 100 Egg Mud Baths is the third tourist complex providing mud bathing services and hot mineral bathing in the coastal city. This spot gets its names from the egg-shaped private pods where people may relieve all worries from daily life in a little mud play.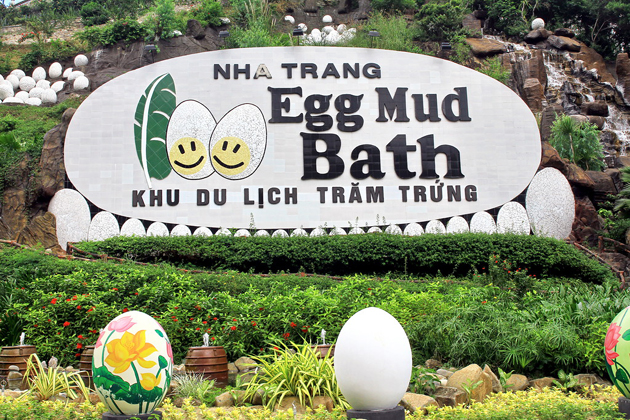 Covering an area of more than 17 hectares, this tourist area provides all kinds of mud plastering, wraps and scrubs which allow visitors to bask in egg-shaped pods filled with mud. Soaking in mineral mud like this has long been known to help relax and soothe the skin. The effect of mineral mud gives a strong stimulation to the skins nervous center beneath the brain cortex. The mud is a quick hardener thus when applied to the, the quick drying mud acts as an adhesive, removing the dead skin cells. After the mud has been washed off, it will leave your skin feeling young, healthy and even silky smooth. According to research, mud treatments can also be used to alleviate the symptoms of conditions such as gout, arthritis, tuberculosis, scrofula, and various skin ailments.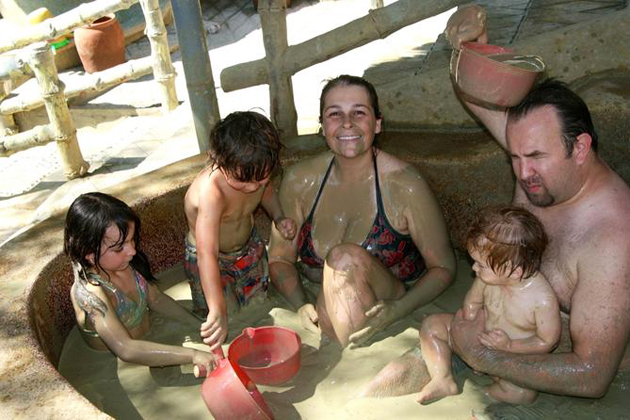 As a large complex, 100 Egg Mud Baths also offers an impressive variety of activities and services other than floating around in mud. You could go shopping, kayaking or even rock climbing. There are also a few food outlets scattered around this place, which has a restaurant, including The Egg Restaurant which served everything you could ever imagine containing eggs. Stalls sold stuff like burgers and pizzas and there were a few cafes on the grounds too. You could book in for a massage, eat your way around the cafes, or take your own food and make the most of the BBQ picnic area. It is highly recommended to catch a glimpse into Ponagar Gardens and check out the botanical garden, camping areas, cultural houses, etc.