Yongdusan Park was first called Songhyunsan which refers to the seascape through the forest. The name Yongdusan was created later based on the mountain's shape which resembles dragon head and it is believed to hold a spirit defeating enemies coming over the sea.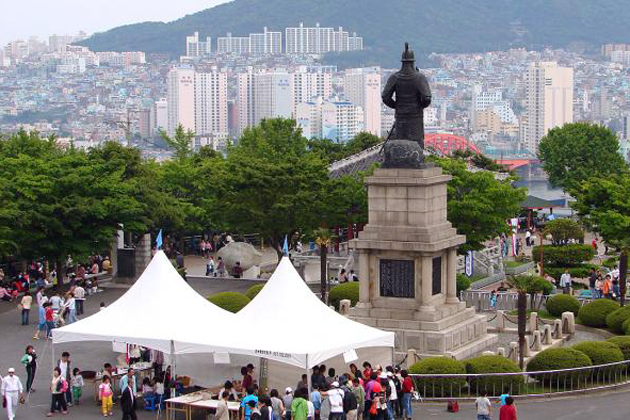 The park is one of the most popular mountains in Busan. On the mountain were a shrine built by Japanese people during the period of Japanese colonial rule but this has since been replaced with monuments dedicated to Korean War victims, peace in the country and the April Revolution, Chunghontap (memorial tower for Korean war victims), 4.19 Revolution monument (the student's anti-government revolt), the statue of General Lee Sunsin(the great commander in Joseon Dynasty period).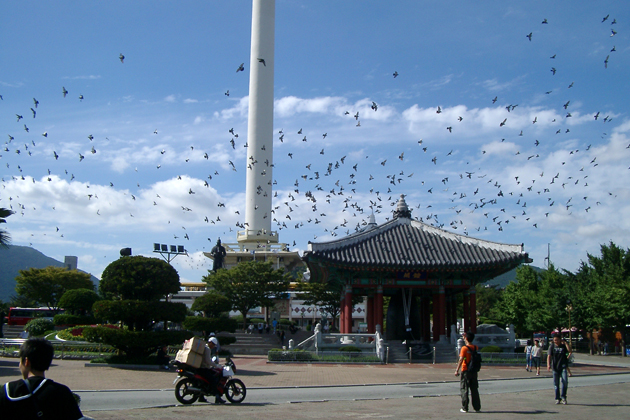 Especially, Yongdusan Park is most renowned for the 120 metre-high Busan Tower offering the stunning night landscape of Busan, particularly at night. The observation deck has two levels. The first, named Sky Lounge, serves coffee, snacks and ice-cream and has stools and counters where you can sit and enjoy the view. The second level is accessed via a hobbit-like staircase, which won't be fun if you suffer from claustrophobia, but the lights here are dimmer so you'd probably be able to get a few decent shots. The wall encircling the two elevators is covered in small tile magnets decorated with hearts and messages of love. There are also thousands of love locks tied to the fence at the base of the tower and several illuminated hearts where people can pose for photos. It comes as no surprise that the park has become a significant place for couples.