When your cruise ship arrives at the port, your guide and driver wait with the welcome board and transfer you to the city and start this Kaohsiung shore excursion.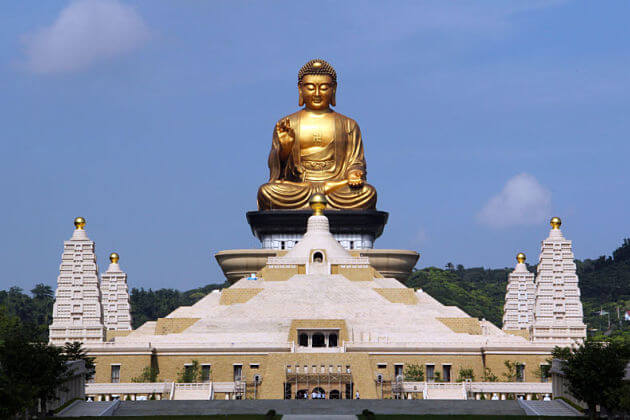 The first spot in this Kaohsiung shore excursion is Spring and Autumn Pavilions which are connected by a curved bridge. Standing on the bridge, you can have the spectacular view over lotus pond with a green color from lotus leaves and pink color from lotus flowers in the summertime. The entrance is decorated with a dragon and a tiger statue with colorful wall paintings inside.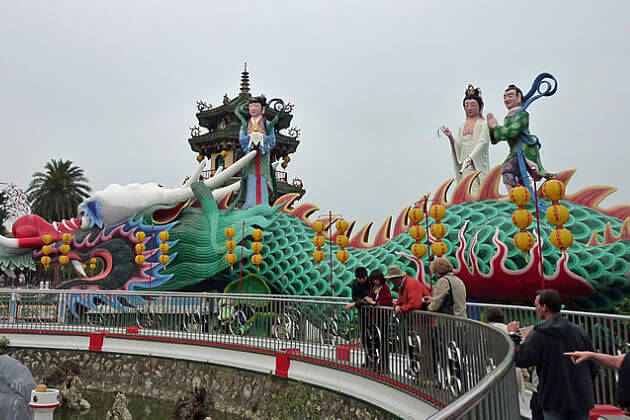 Then, head to Fo Guan Shan (Buddha Memorial Center) – the largest Buddhist monastery in Taiwan. This place is lined up with two rows of pagodas designed in the traditional towering style of China Buddhism, while in the middle, the Bodhi Square leading to Jade Buddha Shrine and a huge metal statue of Shakyamuni Buddha sitting in the end.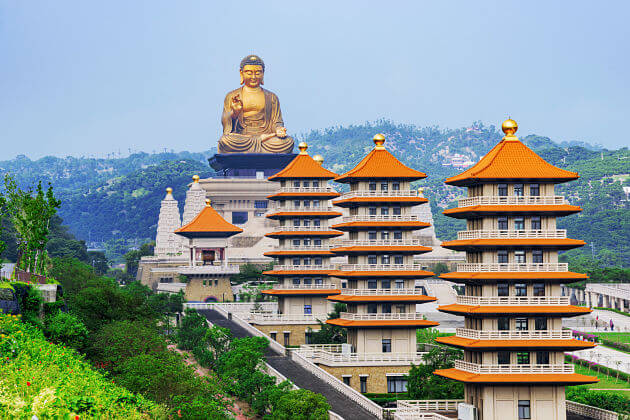 On the way to the next place, pass by Love River. Enjoy the peacefully spectacular view over the river contrasting with the sight of skyscrapers far behind. After that, have fun in Dream Mall – the largest shopping mall in Taiwan and East Asia.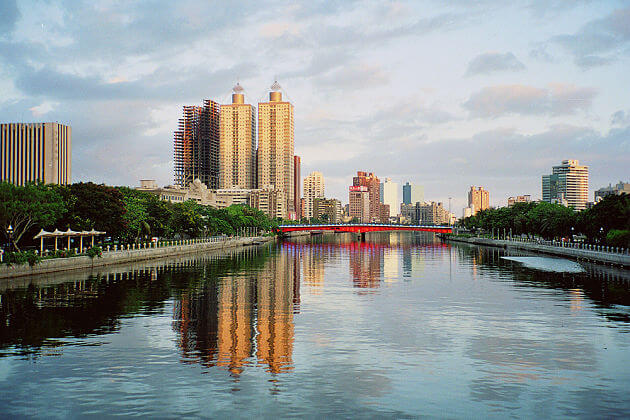 After that, stop at Pier-2 Art Center. Used to be a forgotten place with uninhabited warehouses, nowadays, it becomes the liveliest, most colorful, and bustling district in Kaohsiung city. The perfect fusion of old-fashion house design and modern contemporary fine art creates a wonderful place to capture the most unforgettable photos. The trip ends with a transfer back to port.