Your Kaohsiung shore excursion starts with picking up at the port by guide and driver who will transfer you to the first place – Lotus Pond in the Spring and Autumn Pavilions Taoist temple complex. This man-made pond was surrounded by temples, pagodas, and lots of statues.
The Dragon and Tiger Pagodas provides to walk through the mouth of two animals which is believed to transform bad luck into the fortune. While inside there are several ghoulish paintings revealed old stories of heaven and hell. Stroll along and you can witness the special Pei Chi Pavilion. With the 72 meters tall, this pavilion is the highest water statue in Southeast Asia.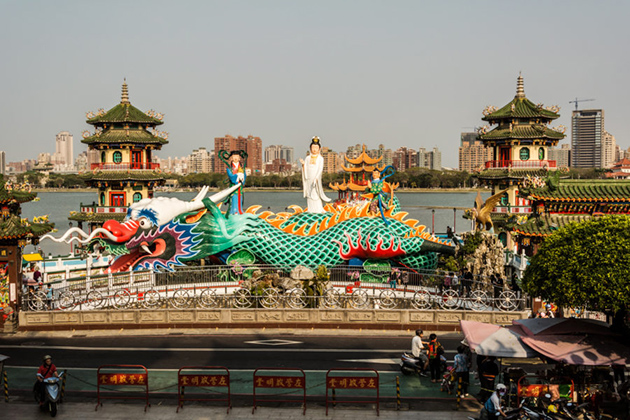 Then, head to Confucius Temple built following the Song Dynasty architecture. In this largest Taiwan's Confucius Temple, you can admire the bronze relief revealed the life of Confucius, and witness the exterior magnificent, solemn and venerable shrines.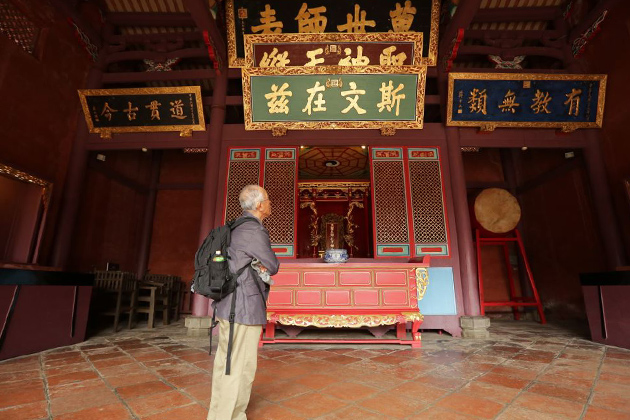 The last spot of your Kaohsiung shore excursion is Cijin – a small island just 15-minutes ferry ride from Kaohsiung. The island is a famous destination not only for its historical monuments but also for the beautiful clean beach. Take a stroll along the friendly streets and taste the fresh seafood.
Your highlight trip completes with a drive back to port for next Asia Shore Excursions.