Discover the beauty of Kaohsiung in this guided private Kaohsiung shore excursion to its prominent landmarks. Meander along the Love River for breathtaking scenery of the city before taking to Martyr's Shrine for a peek into its history. Roam around the Lotus Pond Scenic Zone to explore the culture and traditional Chinese architecture.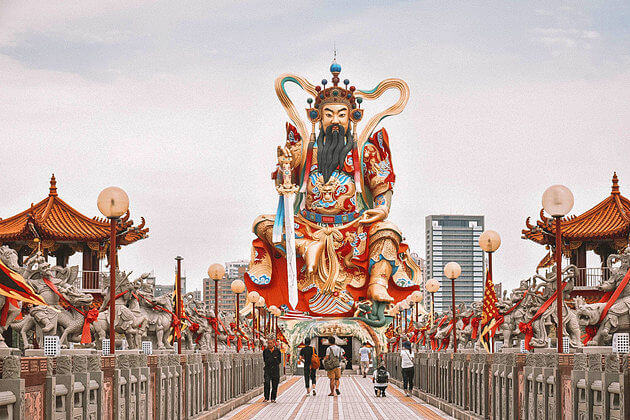 Your private driver and guide will pick you up from the Kaohsiung cruise port. Start your day trip with a walking tour along the bankside promenade of breathtaking Ren-Ai River (or Love River), taking in the beautiful scenery while listening to your guide about the city's industrial past. Then head west to visit the Martyrs' Shrine, a prime example of classical Chinese architecture. Situated on the southern slope of Shoushan, the shrine was constructed in 1910 to honor men and women who died during the country's struggles for freedom.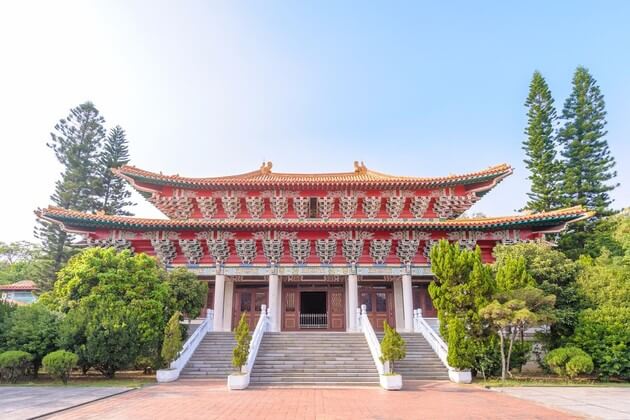 Dine on savory local delights before visiting the Lotus Pond Scenic Zone. Situated on the northern outskirts of Kaohsiung City, the pond is surrounded by Confucius Temple in the north and the Dragon and Tiger Pagodas, Spring and Autumn Pavilions in the south. Venture deep into the Temple of Enlightenment to see the two giant lions draped over huge stone balls.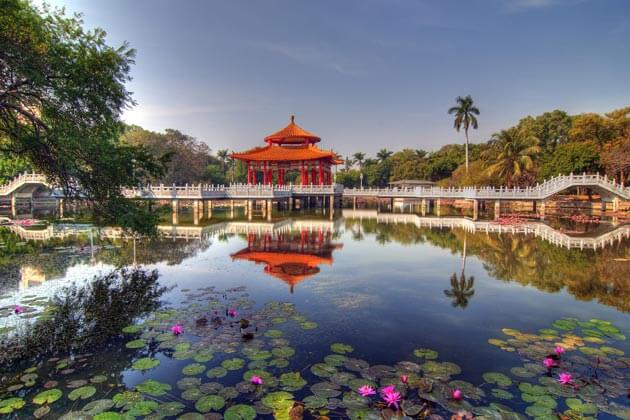 Observe intricate carvings on the platforms to decipher the Chinese meanings behind such details, for example, the fish represent Yin and Yang. Follow your guide to the Spring and Autumn Pavilions for a first-hand look at the huge statue of Guanyin (Kuanyin) riding a dragon.
Continue onto the Dragon and Tiger Pagodas, with its entrance resembling a dragon's throat and its exit a tiger's mouth. Expect to find painted murals of 24 most obedient children and heaven scenes inside, reflecting the belief in karma. End the tour with a visit to the Confucius Temple, the largest of its kind in Taiwan. Afterward, you'll be sent back to the port for your cruise departure.