Asakusa is a place located in the center of Shitamachi – an old-fashioned district dated back to the past decades in the capital of Japan, Tokyo. The area attracts thousands of visitors each year both foreigners and local people coming to visit temples, enjoy the traditional festivals, and go shopping.
Asakusa Nakamise Shopping Area in The Past
In the past, Asakusa served as the leading entertainment area in Tokyo. Especially, during the Edo Period, the area reached its peak by developing out of the city limits that even government cannot control. The result is it became home to kabuki theaters and a large red light district. Until the late 18th century, modern entertainments such as movie theaters entered this are.
Asakusa Nakamise Shopping Area at Present
Large parts of Asakusa were heavily destroyed during the time of World War II which slowed down the development of this area. Then, Sensoji Temple has been reconstructed that helped to regain Asakusa's former popularity. The highlight of the Asakusa area is Sensoji temple which famously dedicated for Buddhism dated back to the 7th century. Also known as the Asakusa Kannon, this temple worships for the goddess of Kannon and is one of the most popular attractions in Tokyo shore excursions which always has full of crowds. The only way to reach the temple is by walking through the Nakamise shopping street.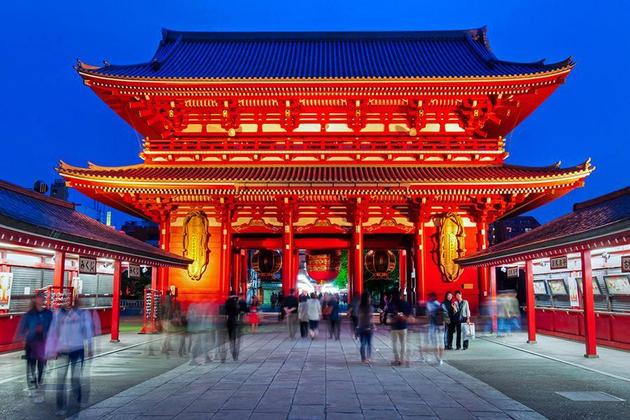 The Nakamise shopping street, landing on the length of just over 200 meters, is lined up by dozens of stalls selling every traditional thing you need in a Tokyo shore trip. The street has the history through centuries leads from the outer red gate to the second gate – the gate of the temple called Hozomon. Visitors can find a lot of local products here from traditional costumes such as yukata, folding fans, and paper Japanese umbrella to street food including the special Asakusa snacks. With those who first come here, idyllic souvenirs selling along the streets make them unable to take their eyes off.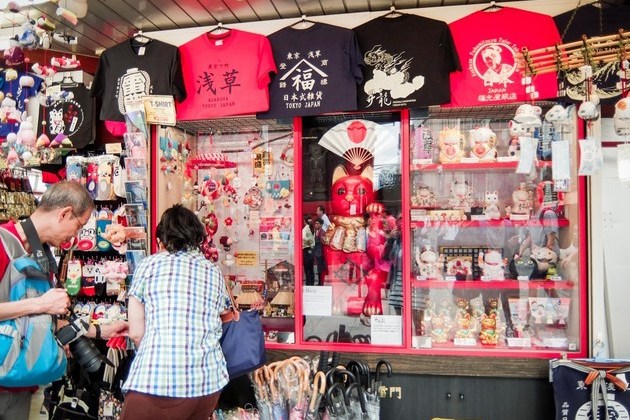 You can explore the town of Asakusa on foot in case you have a stable physical condition. For better experiences, hop on a rickshaw with a guided tour to get a glimpse of every corner of Asakusa. The tour normally lasts 30 minutes with the cost around 9000 yen. You can freely suggest a short or longer tour depending on your favor and timetable.