Opening in May 2012 after the closure of the Lumphini Night Market, the Asiatique the Riverfront is said that this complex finally could fill the gap and also is one of the most attractive spots in the Bangkok shore excursions.
The highlight of Asiatique is where tourists could get a full-taste Thai bit, from strolling around, buying some lovely kinds of stuff, tasting irresistible dishes or just take in the lively and laid-back atmosphere. Take a hectic pace of a night bazaar, add some nice stalls of a mall, then seasoning a dollop of relaxing, and the result is an Asiatique the Riverfront that's simply waiting to wow any trips. After spending 10 minutes downriver from the Saphan Taksin BTS station, tourists would be immersed in over 1,500 boutiques and 40 restaurants. However, stalls in Asiatique is quite easy to locate by map, they are also divided into four sections coming with different tastes.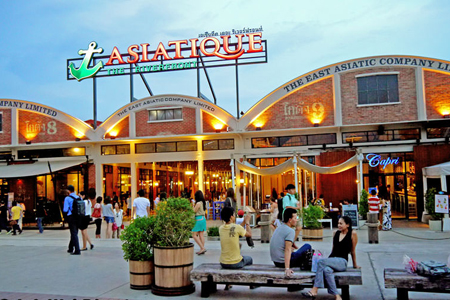 The Chareonkrung District overs four warehouse housing numerous small shops (over 1000 ones) where tourists can find anything from Asian souvenirs, handicrafts, clothes to jewelry, from modern Thai brands to cheap stores. It is said that Asiatique the Riverfront is the combination of bustling Chatukcha and fashionable MBK.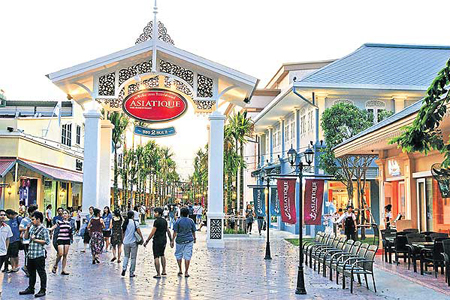 Remember to check in the Apple Store in the Factory District of the attraction. Furthermore, a wide range of dining selections, both upscale and affordable, is available in Waterfront District. Another interesting site of Asiatique is the Town Square district – a place only for entertainment and events! Don't miss the renowned performances here: Calypso ladyboy cabaret and classic Thai puppets show!