Situated on the outskirts of Bangkok, about 30 kilometers, the Rose Garden (Suan Sam Phran) is a culture center featuring manicured setting, and is a worth-visiting spot when taking a Bangkok shore excursion.
It is considered that the Rose Garden boasts some of the most beautiful gardens in Thailand you are ever likely to visit.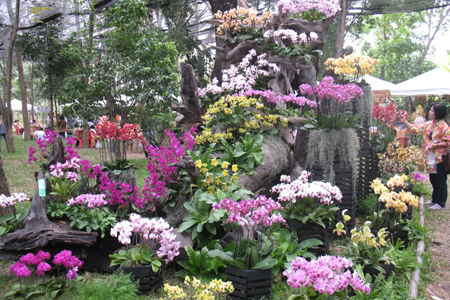 Occupying a total area of 75 acres, the Rose Garden's scenic background is highlighted with a central lake and many orchids, roses. Even its name refers to a botanic garden, it is truly a cultural spot for everyone where visitors could be dazzled by all things Thai, from watching Muay Thai and sword fighting, relieving stress with Thai folk dancing, savoring the culinary delights of the Kingdom and unwinding in the Garden's resort. Furthermore, children will love this place because of the fascinating elephant show. Another highlight is the Rose Garden rounds up an ever-growing selection of hands-on art and craft activities, namely planting rice, making a lantern out of palm leaves. Explore this captivating site at your own pace!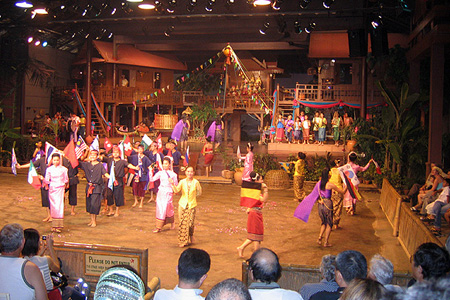 Enjoy a full-day get-a-way from the bustle and hustle of the Capital. So mind-boggling that thinks of the variety of experience that the Rose Garden offers.