Busan which is located on the south-eastern tip of South Korea is considered as San Francisco of Korea. It is more renowned for its largest port than its attractions; however, it cannot be denied that this place is a fantastic destination for cruise passengers from Busan shore excursions with a tremendous variety of temples, beaches, shopping malls, etc. It has become a global meeting place for arts, trade, and tourism.
Temples in Busan
As Busan is the second largest city in South Korea and the subway lines here don't always offer door-to-door service to popular tourist attractions, it is not easy to travel around Busan in a short time. If well-known temples are of your interest, a bus trip is an optimal choice as long as you have directions prepared in advance. It is recommended to take a glimpse into Haedong Yonggung which is one of the most unique temples of South Korea. Although the temple started to build in the 14th century, the construction had lasted too long that most of the structures were not completed until the 20th century.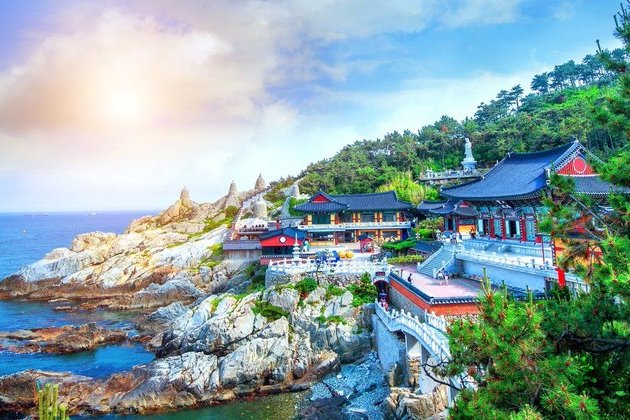 It is a popular location for various festivals in the Buddhist calendar, particularly on New Year's Day. Especially, it is believed that praying here will make wishes come true. Another famous temple is Seokbulsa but it might be difficult to find. Sit high up in the mountains above Busan, Seokbulsa has many of the elements found in a normal Korean Buddhist temple. However, behind the buildings is one of Asia's most stunning views like a narrow crevice in the rocks decorated with distinct carvings.
Tasting Korea Cuisine
If you are a fan of Korea cuisine, Changseondong Meokja Golmok and Jagalchi Fish Market are certainly amazing to behold. Changseondong Meokja Golmok is a street food paradise for those who have a considerable passion for snack. Once you set foot on this street, you cannot take your eyes off various traditional Korean dishes such as Chungmu Kimbap – a kind of seaweed roll, bibimbap – rice with spicy pepper sauce, carrots, vegetables, green onions, mushrooms, and some slices of beef, and pajeon – green onion pancakes which is considered as Korean pizza.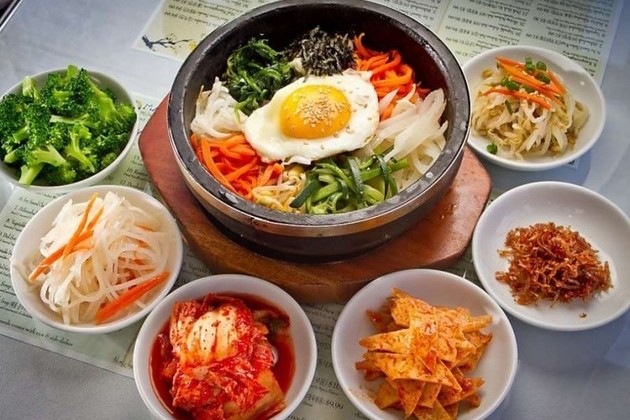 If you have an appetite for fresh, raw or even live seafood, Jagalchi Fish Market is the perfect destination. It is the largest market in South Korea with myriad stalls inside and an extraordinary range from crabs, to fish, shellfish, squid and other sea creatures.
Beaches in Busan
If you are keen on great beaches in Busan, just go on shore excursions to Haeundae Beach which is one of the most popular beaches of South Korea. In fact, visit in the summertime, people might outnumber the grains of sand on the beach. If you don't want to be bothered by noise, head to the quiet Gwangalli Beach which is beautiful, calm, but not everybody knows. Laze by the sea in the late evening, you will witness some gorgeous changes in scenery. When the sun goes down, you may enjoy the illuminating lights on the Gwangandaegyo Bridge that can generate over 100,000 colors matching the night view of the beach.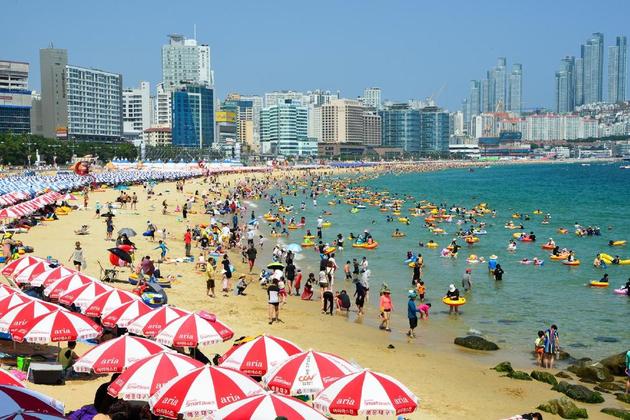 It is worth taking Korea weather into consideration to have the best Busan shore excursion. The best time to visit Busan is in spring as the average temperature remains cool with clear skies during this season.