One of the most important factors leading to the decision of hopping on a cruise ship is the quality of food. Many cruises are well-known for their buffets, and vice versa, a lot of others cannot attract passengers due to the bad restaurant quality. Even though cruise food is not as good as three-star Michelin restaurants in the mainland, Asia Shore Excursions confirms that cuisine can create the reputation. Below is the list of top cruise lines which have good food, let's have a look!
1. Oceania Cruises
This cruise line has the age of 15 years old with the first criteria is serving for food lovers who have the passion for cuisine. They hold many activities about food such as cooking classes providing hands-on experience with chefs and market tours in many countries. Enjoying a shore excursion with cooking experience is a completely new idea that you should try.
Restaurants you should try on Oceania Cruises for your shore excursions:
Jacques – Jacques Pepin restaurant is a classic bistro which is famous for the scrumptious rotisserie chicken. The best way to complete your meal is sampling the imported French-style cheeses served on trolleys.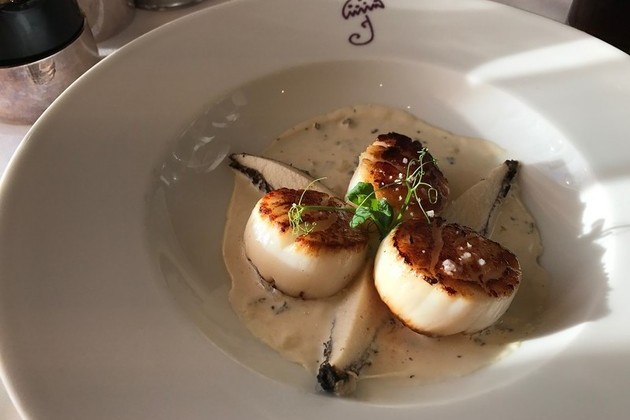 Red Ginger – Who has fallen in love with Asian cuisine cannot miss a dining in this restaurant. Space is elegant and lack of light with warm-tone serving various wonderful dishes, especially the pure-tasted Thai Tom Kha Gai Soups, duck salad, and spicy watermelon as an exclusive dessert. Moreover, sake is also served in Red Ginger.
2. Crystal Cruises
Due to being owned by a Japanese businessman, this cruise line has various features of Japanese-working style – professional, strict, and respectful. Crystal Cruises shows that they achieve the highest level of professionalism in every detail. Both service and food are outstanding.
Restaurants you should try on Crystal Cruises for shore trips:
Silk Road – A Japanese-style cruise cannot exclude a Japanese-style restaurant. Silk Road serves as a sushi bar with an amazing impression. You can pick up some piece of sashimi made from fresh fish that they have already caught in ports which have rich fish resources included in Japan shore excursions. Once again, Japanese people show their professional by following every special order as customer's favor such as pork katsu.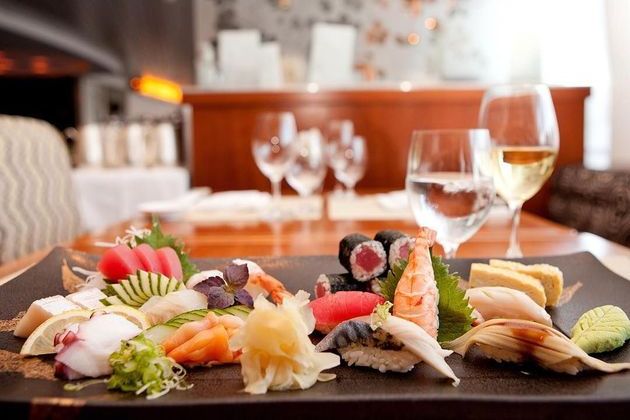 Prego – Completely different from the Silk Road, Prego is one of the best Italian restaurants on all cruise ships. Famous for the partnership with Piero Selvaggio, this restaurant's highlights are classic but special mushroom soup, fritto misto, and vitello tonnato.
3. Seabourn Cruises
Seabourn includes many small cruise ships with high-class restaurants which can compare with luxury ones on the mainland. Moreover, Seabourn Cruise Ships are made for those who love having an outdoor meal under the clear blue sky and calm seawater surrounding that you rarely experience in other cruises such as the Mediterranean and Caribbean.
Restaurants you should try on Seabourn Cruises for Asia Shore Excursions:
Restaurant 2 – It is really a big difficulty to choose what is the most attractive feature of this place, the menu full of creative and modern small-plate dishes or their wonderful taste with the cost included in cruising fee. The spotlights are the French-inspired foie gras crème brulée and duck confit wrapped in phyllo dough.
4. Disney Cruise Line
Right to the name, Disney Cruise Line is definitely a paradise with children. They can have fried chicken and dishes about cheese whenever they want. More than this, the service here is outstanding with both adults and kids. Drinks are always available on the dining table, and your kids will surely be surprised by plastic lidded cups printed their names. Lovely magic tricks are performed by waiters who call little girls as princesses that definitely make them smile all day.
Restaurants you should try on Disney Cruise Line for shore trips:
Remy – Have you seen the movie 'Ratatouille'? This restaurant has exactly the theme of that movie, French-style with cheesy space. Although Disney Cruise is made for kids to enjoy, Remy is definitely a place for adults with waiters serving food inside silver-domed plates and cheese are put on idyllic trolleys. The food can achieve the highest level of French-cuisine evolution like being cooked by the mouse chef step out from the famous movie.
5. Carnival Cruises Line
The most colorful cruise line, Carnival, is well-known for its expensive price for most services. However, there must be reasons that it has a collection of loyal passengers willing to pay a large amount of money to have fun on their shore excursions. An important reason is the best food on ships.
Restaurants you should try on Carnival Cruise Line for shore excursions:
Blue Iguana Cantina – We know that the Guy Fieri's Burger Joint is famous and everybody goes there to get a delicious burger. However, the best on Carnival Cruise Ships is the fried fish tacos provided by Blue Iguana, especially on Cantina Cruise Ship. People are willing to wait in line for a long time to have the chance of tasting this Mexican street food.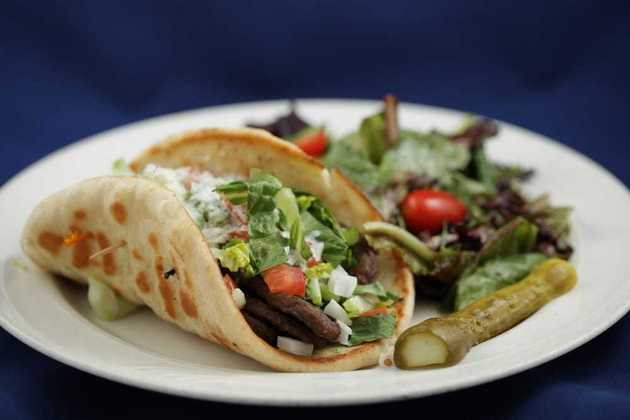 Fahrenheit 555 – This steakhouse has the sexy, modern, and warm breath with dark walls surrounding which creates a private space to escape from the fussy style in other restaurants. The decoration is classic, elegant, and inspirational, so as the food. They are served in a dramatic way such as scrumptious steak served with roasted garlic, escargot steak hidden inside the tiny gap of light flaky pastry, and chocolate stuffed in idyllic glasses.