Admire Ha Long Bay from above
One of the most luxurious but also challenged activities you can enjoy in Halong shore trips is enjoying a flight through the bay. Hai Au Aviator provides the service for customers to hop on a seaplane and witness the bird-eye view over the bay. Take a 25-minute scenic flight to catch the unforgettable sight created by thousands of islands with unique shapes such as Fighting Cock, Rocky Dog, and Incense Burner.

Hit the beach
Bay will always come with the beach. Because of a lack of awareness to protect the environment, the beach in Ha Long Bay is not too beautiful and clear. However, sunbathing on the sand while admiring the spectacular view over the bay is not a bad idea. The suggestion is hitting remarkable beaches such as Tuan Chau, Tiptop, Ba Trai Dao, and Ngoc Vung which located in small islands scattering around the bay.

Discover the city
Everyone knows that Ha Long is famous for the bay, but discovering the city is a completely new experience in your Ha Long Shore Excursions. The city is not bustling but interesting places to visit is countless. Have a walk to Bai Chay market to get a glimpse of local's daily life revealed in trading activities. You can also have opportunities to pick up some fresh-caught seafood or clothing with an unbelievable price.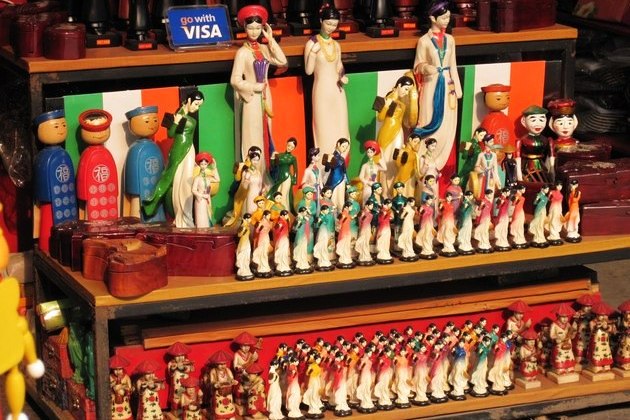 Enjoy lunch in local restaurants in the city such as Tuan Huong and Linh Dan which both provide Vietnamese traditional dishes. The economy and tourism of Quang Ninh Province develop rapidly nowadays. In 2016, the biggest aerial tramway in the world started to operate with the maximum capacity of 230 people. Hop on a drive along Ba Deo Hill to enjoy the panoramic view over the bay in a huge observation wheel.
Explore mysterious caves
Phong Nha – Ke Bang National Park is well-known all around the world with the world's largest cave – Son Doong Cave. Besides, this place is home to many other magnificent caves including Swallow Cave and Paradise Cave.
However, amazing Viet Nam has more wonderful caves to explore than just Phong Nha Cave Complex. Rising from the turquoise water of the bay are various majestic grottoes and caves of different sizes. The spotlight belongs to Heavenly Palace Cave, or Thien Cung Cave called by locals, and Dau Go Cave. Enjoy a boat cruising along the bay and dock in caves to explore.

Visit the floating villages
Your Ha Long shore excursions will be more exciting with a visit to the floating villages which serve as the residence for local people to live and grow. The structure of housing here will surprise you with dozens of unstable houses built on boats home to two or three generations in a family.
They get used to doing everything on the boat including sleep, cook, wash, learn, and work. Authentic experience is waiting for you when visiting the villages. Take time and cruise to Ba Hang, Cua Van, Vung Vieng, and Cong Dam villages.

Kindly Note: The cruise will not reach these fishing villages as Vung Vieng, Ba Hang. Thus, you can choose another attractions for the stunning Halong Bay Excursions.
Kayak and scuba dive
If there are two activities you have to join in Ha Long shore excursions, they must be kayaking and scuba diving. Blessed with calm turquoise water, Ha Long bay provides a perfect condition to kayaking along thousands of limestone islands, rock cliffs, and caves on the surface of the beautiful sea. Asia Shore Excursions offers many shore trips and day tours including kayak with high-quality service and safety guarantee.