Tip is an essential part in service operation process. When you receive an outstanding service provided by staffs with the great attitude, you will want to express your appreciation to encourage them to bring more good feeling to other people. In this case, tipping is the most suitable way. Many waiters and waitresses are paid with extremely low salary, their income mostly depends on tip and other revenues.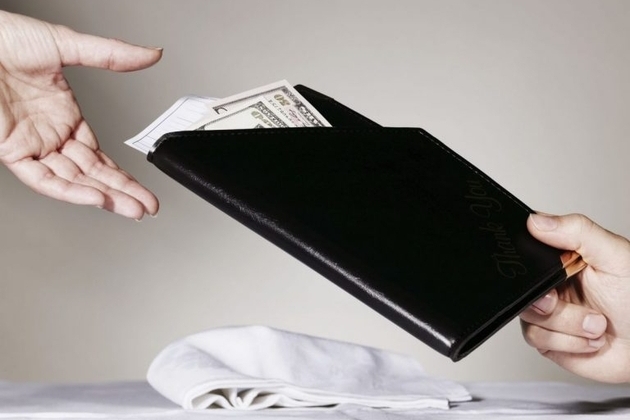 However, tipping can bring joy to them, but also can cause the bad feeling that you do not respect them. Tipping culture is not the same in different countries. After a long time researching and experiencing, Asia Shore Excursions has found out the guide for cruise passengers who move to a new country every morning.
America – 20% tip
Tipping is nearly compulsory in America unless you want to receive a frown or sometimes big trouble from waiters. In some cases, they will wait until you put tip in the clamp bill. Therefore, it is easy to see that the tip is higher than in other countries. Normally, waiters in restaurants, tour guides, housekeepers, and taxi drivers expect the 20% tip of your bill. Don't forget to prepare for the tip before receiving the service.
Spain – €1 to €5
Different from America, Spanish people do not have the habit of tipping. That leads to the small amount of tip you have to spend when using services in both restaurants, bars, hotels, traveling, transportation, and so on. However, tipping culture now becomes more acceptable. A small amount of money, better is €1-5, would be suitable.
France – 10-15% tip
Located in Europe the same as Spain but the tipping culture in France is much more common. The tip depends on which service you use. For example, a small tip of €1 to €5 is applied for fast services such as drink and transportation. On the other hand, tip with the amount around 10 – 15% total bill is expected by waiters, housekeepers, and tour guides. However, the service charge is regulated by law so that tip is not compulsory.
Japan – 0% tip
Japan is a rigid and well-disciplined country that considers the self-esteem above all. When you tip anyone in Japan, even you feel it is necessary to express your appreciation for their outstanding services, Japanese will refuse it quickly. Sometimes what you receive is a frown or a chill attitude after that. They believe that their job is to satisfy customers unconditionally. Customers being happy with the service is the best reward for them.
However, some exceptions have happened, especially in the tourism field. Hop on a Japan shore excursion, tipping for tour guides and driver is acceptable, but a small amount is better than too much.
China – 20% tip
In a friendly country like China, tipping makes people who receive feel very happy and respect you much a lot. On China shore excursions, guides and drivers expect tip as an essential part of the trip. The suitable amount is normally 20% of the total price, but also depending on the quality of service you have just experienced.
India – 10-15% tip
Same as China, when hopping on India shore excursions, passengers need to consider a small amount as tip for staffs. As a result, everybody here expects the tip around 10 – 15% total bill. However, if you come from Europe or America, they will default that you are richer than others and the tip is much higher, even your bill is very small.