Japan is well-known for the pink porcelain color of spring. But this country does not just have spring to enjoy. The summertime lasting from June to September is also a great time to take a vacation, tour, or shore excursion to Japan. Tie your things, dress up, and freely enjoy your wonderful trip. Don't forget to bring light cotton clothing.
Attend Japanese Summer Festivals
Land of colorful festivals, Japan, is covered with an exotic atmosphere all year round. However, the peak time of the festival in summer. Under the stuffy and humid sunshine, local people wear colorful traditional costumes walking down the streets, creating an unforgettable sight. You don't have to consider which city you should go to enjoy a matsuri – summer festival. Numerous festivals are taken place in many cities that you have no reason to miss.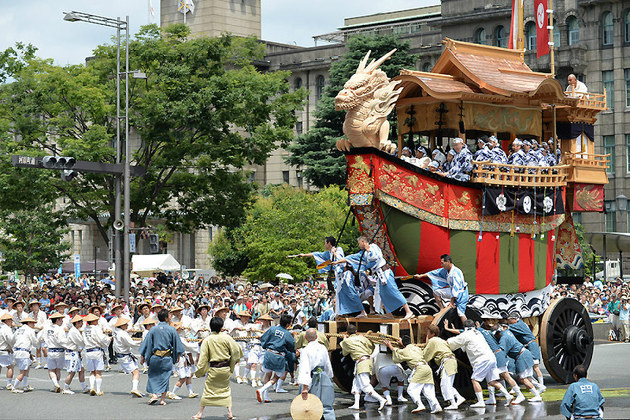 Lively street parades with colorful kimono are witnessed in every street. Japanese people drink sake and beer while singing and dancing folk music with traditional Japanese musical instruments. Various puppets and lanterns are lighted up with unique forms and rituals depending on features of each festival. The highlights are Nebuta Matsuri included in Aomori shore trips, Gion Matsuri for Kyoto shore excursions, and Awa Odori that you can join in Tokushima day trips.
Sample Summer Flavors
No one can live without eating. Why don't you fill your stomach with delicious food? Japan is famous for the scrumptious and precious cuisine, even with dishes sold in street vendors and food stalls. Moreover, many festivals provide places for selling food including takoyaki (cake in global-shaped with octopus), yakitori (grilled chicken and green onion skewer), watame (cotton candy), yakisoba (fried Japanese buckwheat noodles), and choco banana. To avoid the heat of yourself, enjoy a bowl of shaved ice topped with sweet fruit syrup.
Enjoy white-sand beaches in Okinawa
The country of islands Japan is charmed with many beautiful beaches along the coastline. However, the best place to soak in the seawater is Okinawa located in the south of Japan where the subtropical climate is nice and warm to enjoy.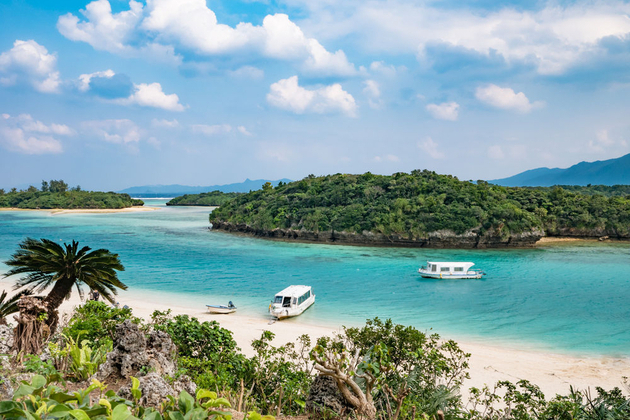 The crystal blue sea along with white-sand beach is one of the most popular destinations in both Naha – Okinawa shore excursions and Japan vacation in summer. The highlight activities here are surfing, scuba diving, and sunbathing on the beach. Besides, the unique culture of Okinawa is worth a visit to explore little by little.
Climb Mount Fuji
Mt. Fuji – the highest mountain in Japan – is a dreamland for anyone who loves adventure and discovering new places. Without any hyperbole effect, climbing up Mt. Fuji is always on the top of hiker's must-doing list. The best time to climb up the mountain is during summertime when there is surely no snow on the road to the top. However, it is also a huge challenge.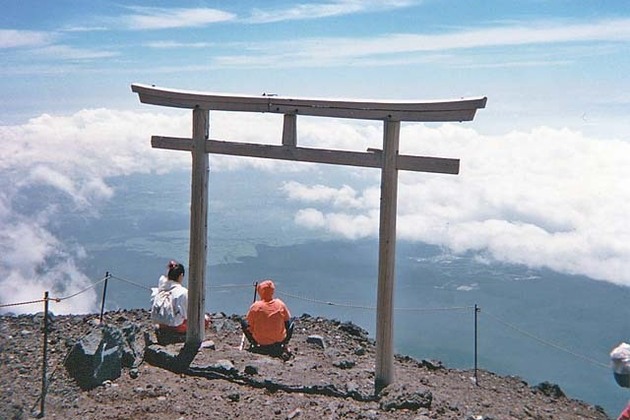 Although the mountain looks stunning from a far distance, the heavy sunshine falling directly down the climber's head is really hard to beat. But when you reach the top, the reward is worth your effort. The view over the region, especially during sunrise or sunset, is breathtaking. The peak season runs from early July to September attracting dozens of enthusiasm hikers. Passengers from cruise ships can hop on Shimizu shore excursions to trek through the valley leading to the mountain. Make sure that you bring enough items and tools to enjoy a wonderful climbing time to the symbol of Japan.
Rave at Japan Music Festivals
Japan is not only a traditional country but also a modern community with many exciting types of entertainment for young generation. One of the most popular types is joining music festivals. The most attractive and biggest music festivals in Japan is Summer Sonic and Fuji Rock that can compare with the ones in Coachella and Glastonbury.