Locally Sourced Food
The typical feature of cruise lines is every morning you wake up, you will visit a completely new place in many countries. Different location always comes with different climate, culture, and cuisine. With the trend of food safety, everyone surely wants to know the origin of the food they ate. That's the reason why many mid-to-high class restaurants on land assert the safe and explicit origin of ingredients they use.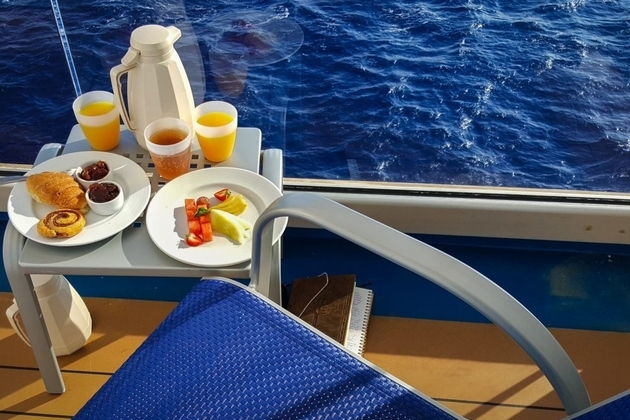 This trend goes viral and dominates the sea. Nowadays, most cruise lines use ingredients made by locals in each port the ship docks. This makes the food is not only fresher but also more special featured many cultures. Besides, many luxury cruise lines provide menus full of local food to enjoy. For example, fresh fish can be easily caught in many ports of Japan. Especially Kitakyushu shore excursions offer a valuable chance to sample the fugu – puffer fish which is poisonous and can only be cooked by professional chefs with certificate.
Upgraded Cuisine and Decoration
To adapt with the expensive cost paid for high-end services provided by luxury cruise ships, the cuisine on the sea has to evolution day by day. Customers can order a casual drink, but the food must meet their expectations. Boring bowls of salad, communal fried chicken, salty snacks, and tedious cream soups no longer have positions in the restaurants of any cruise lines.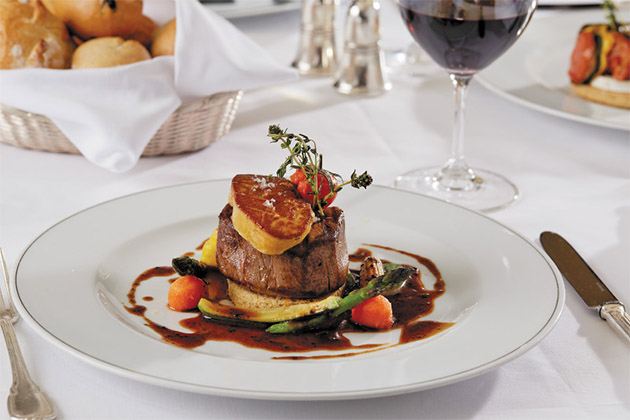 Nowadays, the demand is not just delicious flavors, customers want more than this. When they walk in a restaurant, it must bring the comfortable, friendly, and warm atmosphere, or have an impressive and unique sight. Moreover, the cuisine must be on top. At The Cellars on Escape, just a simple plate of Iberico ham with Manchego cheese is usually recommended to sample with a scrumptious glass of wine at The Cellars. The special thing is the bar designed by famous Iron Chef Jose Garces. Besides, many precious dishes are presented with priceless ingredients such as stout short ribs, lobsters, rib eye steak, pork belly, and many other local spices.
Palates Go Global
Every shore excursion to different countries is an adventure with completely new experiences. Experiences here include sampling the new cuisine. If you always stick to your hometown's food, or worse, only eat what your mother cooked, your trip will become a nightmare. The unwritten rule that you have to remember every time is going global or going home.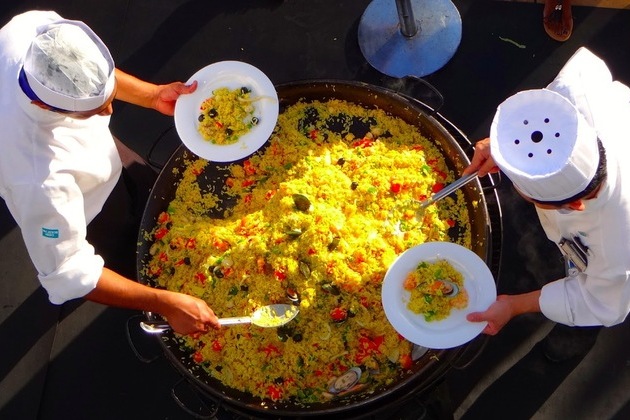 Cruisers don't just eat to fill their stomach, they want to explore the cuisine of various different countries. Along with the trend of locally sourced food, they rapidly adapt to the situation of today tasting sushi collected from Japan shore excursions, tomorrow sampling bulgogi of Korea shore trips. Many restaurants in cruise lines provide the menu of different cuisine combining into one meal that customers can get a glimpse of flavors from various countries.
Cooking by Yourself
There is no dish can satisfy you more than doing by yourself. The serving era is coming to an end when the trend now is freely cooking what you want. It can be one of the most exciting and unforgettable experiences in your life that can shine brightly your vacation, especially shore excursions to some rich cuisine countries such as India, Thailand, Vietnam, and so on.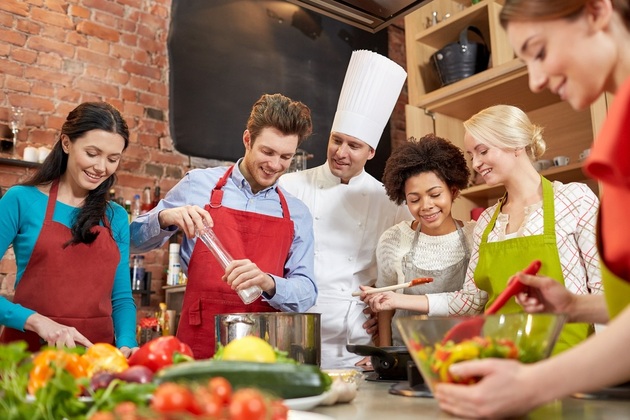 Hands-on culinary programs are operated on both the sea and mainland with cooking classes including visiting local markets to enjoy free time strolling along various stalls which sell fresh fishes and vegetables while admiring local's daily trading life.