Discover the city by this leisurely Brunei shore excursion narrated drive through the capital of Bandar Seri Begawan located on the glistening Brunei River. Take in the awe-inspiring beauty of the Royal Palace and witness a collection of priceless items, especially the Royal Crown Jewels in the Royal Regalia Museum.
Upon arrive at port, be picked up by guide and driver and hop on a drive around the waterfront of the Royal Wharf. Visit the Royal Regalia Museum. Take off your footwear to enter inside. The museum is home to the Royal Crown Jewels, Royal Chariot, scepters, coronation crowns, ceremonial weapons, royal family memorabilia and a replica of the throne room. Note that cameras are not permitted in the museum and Brunei's Crown Jewels may be removed from the museum without notice.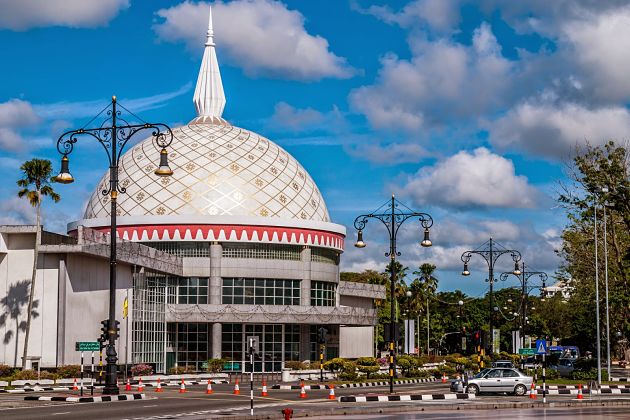 Stop for taking some photo at the picturesque Jame Asr Hassanil Bolkiah Mosque with elegant architecture revealed through 29 golden domes lighten up stunningly at night. The mosque is a superb example of contemporary Islamic architecture. Then, get a glimpse of the splendid Royal Palace, or Istana Nurul Iman, the official residence of the Sultan and the largest residential palace in the world at 2,200,000 square feet. The architecture and structure are spectacularly splendid even you can only look from the outside.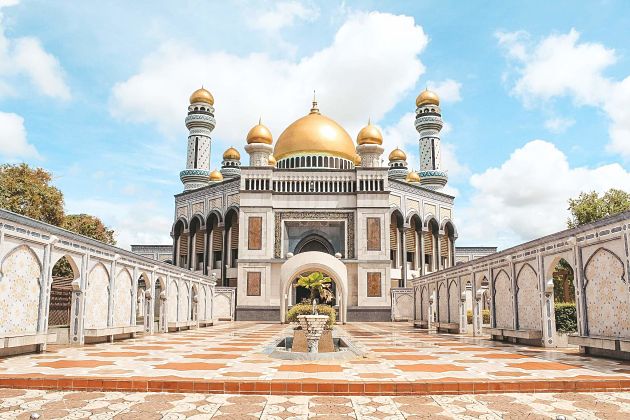 Continue on to a photo stop at Diamond Arch, a diamond ring-shaped sculpture which stands as the gateway to Jerudong Amusement Park. Next, visit Royal Polo and riding club grounds. Marvel at the breathtaking residence of the Sultan's family, the Royal Family's lush polo grounds and the luxurious Empire Hotel, where the Sultan host his guests. Trip ends with a drive back to port.