Standing south of downtown Guangzhou, the Canton Tower represents the rapid development of the city with its awe-inspiring design and colorful show of lights every night. As the highest TV tower in China (600 meters) and the third highest in the world, Canton Tower offers the panoramic view of Guangzhou from its top. Besides that, a vast range of entertainment such as restaurant on the 106th floor, a 4D cinema, wine bar and science exhibition center…will satisfy you. The tower boasts a unique design – is likened to a fair lady twists her waist while looking behind, which belongs to the designer Mark Hemel. Especially the shows of color lights create a resplendent beauty.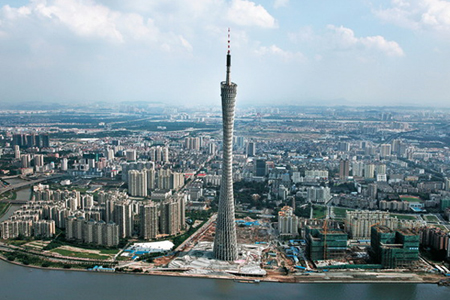 Here are the highlights for your relaxing get away:
Scenic Vista: Unique 360 degree views of the rejuvenating city of 14 million, from the most bustling area to the famous Pearl River.
Spider Walk: This is absolutely one of your unforgettable things in Canton Tower – around the middle section from 33rd to 66th floor of the tower, climbing in a series of spiraling stairwells. Dazzled in the glow of lights!
Glass Skywalk and Lockout Desk: The main observation of the tower is located on 107th floor. Be ready for stunning shots. Or visitors can stop by the 112th floor and visit an open-air observation desk. It definitely wows you.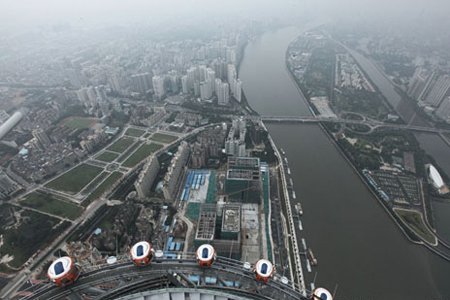 With the entire interesting features, you should list Canton Tower in your travel list for your shore excursion in Guangzhou.