Hoi An ancient town houses five majestic assembly halls, even they share similar characters such as entrance gate, courtyard, shrine, and each has intrinsic features making it worth the visit. Among them, you shouldn't miss the Cantonese Chinese Congregation.
From the 15th to the 19th century, Hoi An was once the bustling trade center in Southeast Asian which attracts Chinese immigrants. Upon settling, the first Chinese immigrants built assembly halls in the town in the hope of creating a place for doing business and socializing. Constructed in 1885, since then, the Cantonese Chinese Congregation is one of the most historic architecture in Faifo, covering the essence of Chinese from China's Guangdong and Cantonese regions.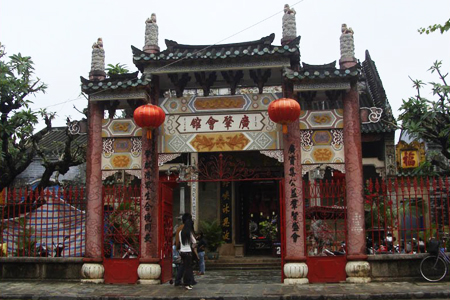 Upon reaching the Assembly Hall, tourist will be amazed by its splendid red entrance gate supported by beautiful granite column. Venture inside, an excellent collection of unique Cantonese statues awaits. The typical Chinese features are showcased in different parts of the building, from main altar, decorating of dragons and lions, ornate carvings, giant supporting pillar to courtyard and opulent fountain. Don't skip the paintings and other art works of the Assembly Hall.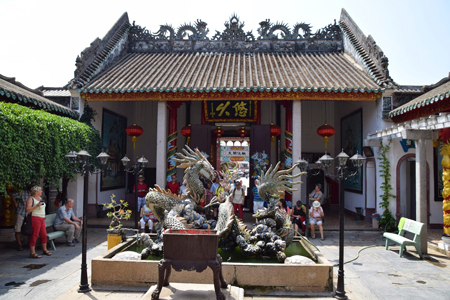 Amble the Assembly Hall of the Cantonese Chinese Congregation, pick up insights into the history of Chinese immigrants in Vietnam, listen fascinating stories, and appreciate the Oriental art, architecture, all are combined – definitely delight your trip to Hoi An.