Known as the Museum of American War Crimes until 1993, the War Remnants Museum is an undoubtedly popular attraction to tourists in Ho Chi Minh City shore excursions from Phu My port. Located in District 3, it is considered as the appalling legacy of war showing brutal war of US military during the Vietnam War, and telling them a lively story that Westerners have rarely heard.
For the purpose of keeping heroic remnants of Vietnam War, denouncing the crime and the devastating consequences caused by the American military as well, the Museum of American War Crimes was open to the public on September 4th, 1975; and then it was renamed as War Remnant Museum since July 4th, 1995.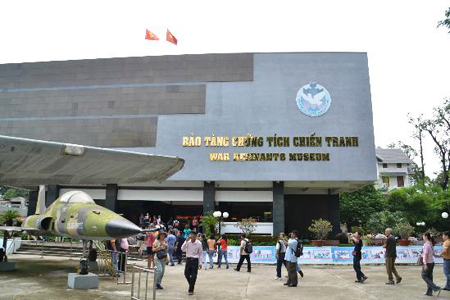 War Remnants Museum exhibits some artifacts, images of the Vietnam War with the theme: American soldiers massacred, tortured, imprisoned Vietnamese people, or spread toxic chemical to destroy the North of Vietnam. Inside the building, the exhibit includes a room containing photographs, propaganda; one for vestiges of war crimes and another room containing posters offerings from various world governments which were opposed to the U.S. entering the Vietnam War.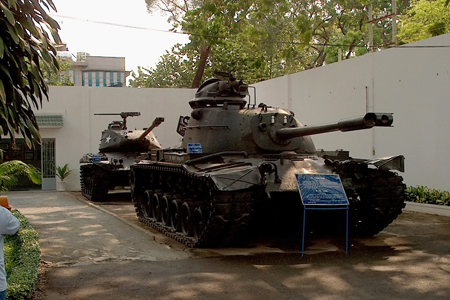 The objects such as aircraft, artillery, tanks, guillotine and "tiger cages" are on display outside. Spending a day trip in here, tourists will the first-hand experience of witnessing the famous torture in the prison – tiger's cage (chuong cop) barbed wire cages with not enough height for sitting, not enough length for stretching prisoner's leg. It's considered the most popular but barbaric torture because prisoners expose their bodies to the sun for all day and night. Additionally, the War Remnants Museum will give them a rare chance in all Ho Chi Minh shore excursions to see some of the experimental weapons regarded as once military secrets used in the war by Vietnamese military.