Attractions for Koh Samui Shore Excursions
Koh Samui is not somewhere you can get a glimpse of a corner of pristine Thailand. With over 1000 hotels and guesthouses, this island provides a place to witness the amazing beauty that attracts millions of visitors both from Thailand itself and also other countries. In an ocean of attractions in the island, Asia Shore Excursions has chosen some that are popular and impressive which best suited your Koh Samui Shore Excursions.
Big Buddha Temple (Wat Phra Yai)
Hiding in a petty island in Koh Samui, Big Buddha temple is one of the most popular included in Koh Samui shore excursions. The temple is famous for the Big Buddha statue which is also the iconic landmarks of the island. The statue is huge enough to be noticed at first when approaching Koh Samui from the air.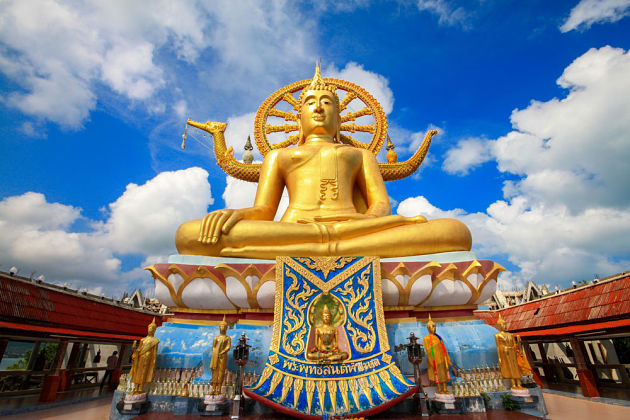 Stroll along the two splendor Buddha images in pavilions, you will be mesmerizing by the golden 12-meter Buddha statue decorated with the delicate ornate details. The Buddha gently sits in meditating which becomes the emblem of purity, steadfastness, and enlightenment.
Namuang Waterfalls
Among the attractions are interested in Thailand shore excursions, Namuang Waterfalls are considered as the hidden gems of the beautiful Koh Samui day tours from cruise port. The two most famous cascades on the island will satisfy everyone who wants to soak in the beauty of nature. If Namuang Waterfall 1 is an off the beaten track with strong water flow and the cool fresh natural pool below, Namuang Waterfall 2 is the highest one in the whole islands of Koh Samui and surely is the best place for those who love hiking. Surrounded by lush tropical jungle, these waterfalls are the masterpieces of nature with picturesque scenery created by sparkling sunshine crossing through thousands of green leaves and crystal-clear water pool on the foot of the waterfalls.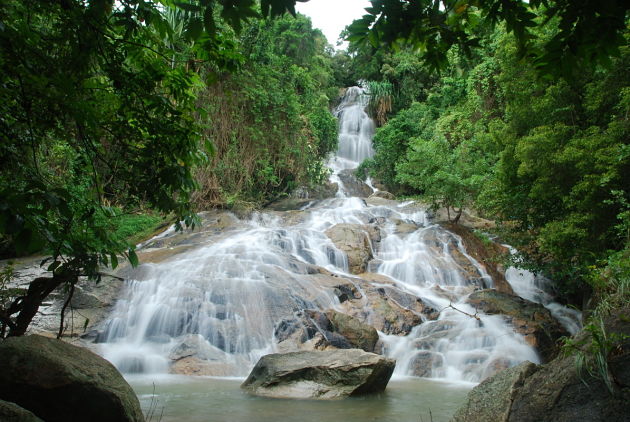 Secret Buddha Garden
Some Koh Samui shore excursions include a visit to Secret Buddha Garden - a hidden gem locating on a high hill of Koh Samui. The Secret Garden is a masterpiece with a field of colorful tropical flowers and trees along with a unique collection of Buddha statues hiding deeply in the forest.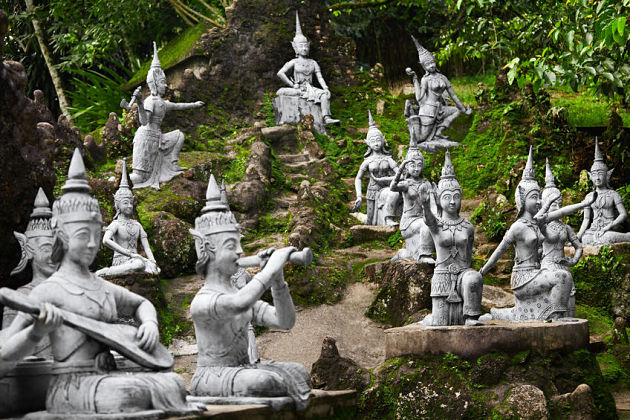 Surprisingly, each statue has its own shape of an animal, deity or a man in different postures as each of them is skillfully made from a real pattern. Stroll along the exotic garden, you will admire an idyllic stream and a variety of small waterfalls. Besides, you can catch the wonderful panoramic view of Koh Samui's south side provided many viewpoints on the way to the garden. To approach this pristine garden, the only way is hopping on an off-road 4WD jeep through the thick jungles.
Ang Thong National Marine Park
Thailand shore excursions are more than just waterfalls, temples, and gardens. The Ang Thong National Park is an archipelago of 42 islets covering around 102 square kilometers at the shore of Thailand Gulf. Koh Samui covers 18 square kilometers of the park's total area.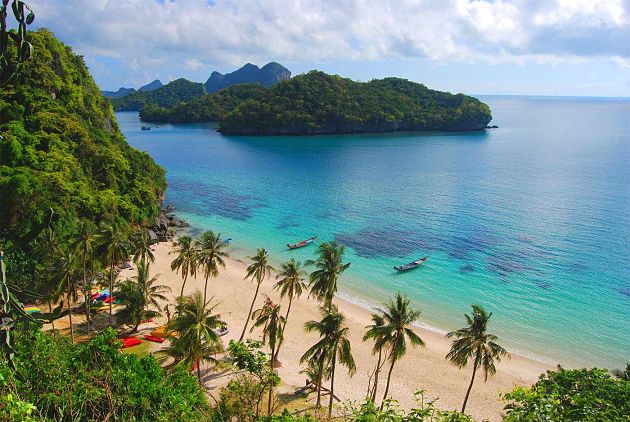 With hundreds of animal species, coming to the Ang Thong National Marine Park can bring many wild experiences Some of the endangered mammal species on the islands are the long-tailed macaque, dusky leaf monkey, smooth-coated otter, fishing cat, leopard cat, and wild boar. If you are not an animal-lover, snorkeling is also a good idea for this Koh Samui day tours.
Lad Koh Viewpoint
Many trips provided by Asia Shore Excursions has a lot of breathtaking viewpoints. In Koh Samui shore excursions, Lad Koh viewpoint is the best one that is easy to access and also offer stunning views. Due to the hot weather typical in Thailand, the perfect blend of nature awaits you with stunning sunshine, sparkling sea, and blue sky. The viewpoint also provides a plenty of opportunities to catch wonderful photos.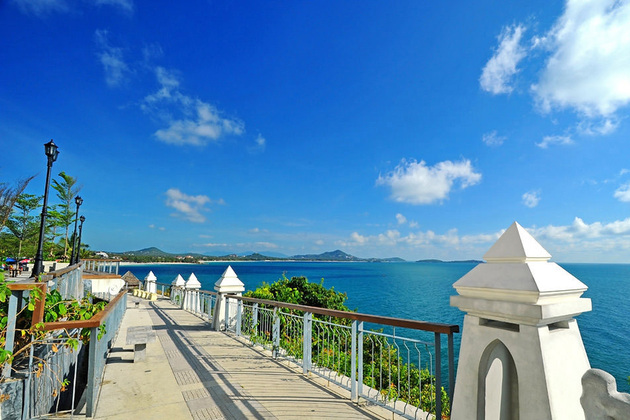 Grandmother and Grandfather Rocks in Lamai Beach
The Koh Samui shore excursions take you to the quaint place - Hin Ta and Hin Yai or known as Grandmother and Grandfather Rocks in English. The rocks have embarrassing shapes of Linga and Yoni with a myth behind. The unusual shapes of Hin Ta and Hin Yai offer various photo opportunities, so let your camera ready!