As sitting in the east of Gyeongbokgung, Changdeokgung Palace is also known as Donggwol or the Eastern Palace. In the past, Changdeokgung Palace was ruined over the period of Korea under the Japanese occupation. It was not until 1991 that the palace was reconstructed and restored to its initial state. Thanks to this, Changdeokgung Palace still has many of its original features compared to other palaces.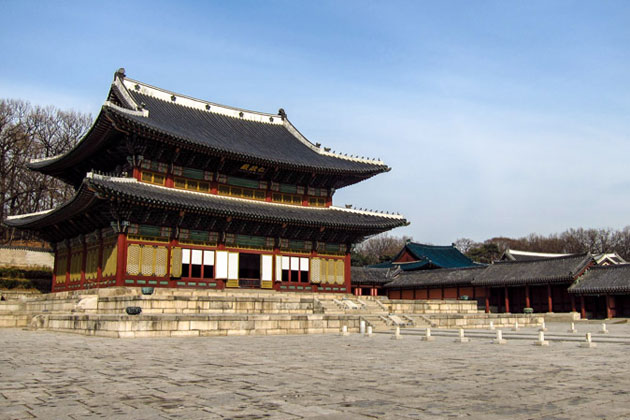 The most striking feature of Changdeokgung Palace is the harmonious combination between its buildings and the surrounding landscapes. The palace's rear garden, Huwon, is regarded as a prime example of Korean garden design in which the buildings are immersed in the natural landscape. They are situated on the ridge of Bugaksan and include very few artificial features. Huwon is also the only rear garden of any Korean palace that is kept as natural as possible and is touched by human hands only when absolutely necessary. Though it has been treasured by Koreans for centuries, Changdeokgung Palace was recognized as a World Cultural Heritage site by the UNESCO World Cultural Heritage Committee in 1997. Currently, it has become one of the most historically significant attractions that represent the beauty of Korea.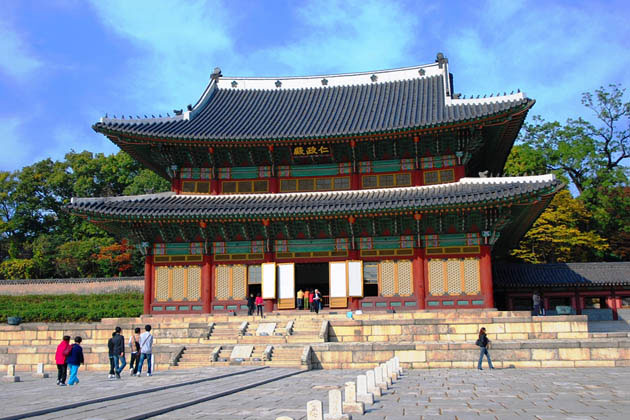 The perfect time to admire the garden is during the fall when the autumn foliage reaches its peak and the leaves have just started to fall. For cruise passengers, it is recommended to monitor Korea Weather before going on a Korea shore excursion.