The Chao Phraya River (Mae Nam Chao Phraya) has always played a significant role within the city it flows through and remains the lifeblood of Bangkok to this very day, with passenger ferries, long-tail boats and slow barges laden with cargo making their way along the river daily. Like all urban rivers, the history of the Chao Phraya is intertwined with the city it flows through. The original site was chosen by early settlers because of its fertility and abundant fish. You may be interested in Bangkok shore excursions.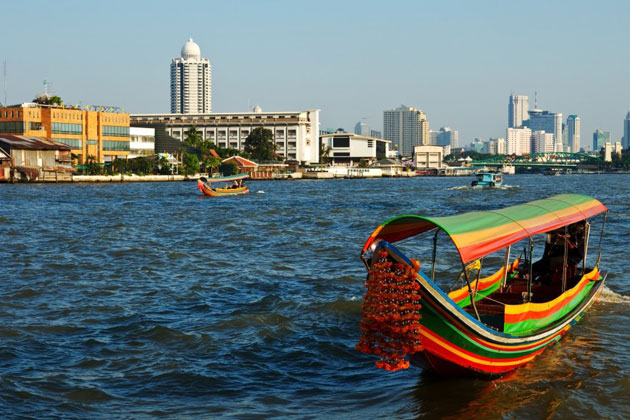 Escaping the traffic-clogged streets of Bangkok, a boat trip along the river reveals a mixture of skyscrapers, ancient temples and modern hotels set along the banks, providing a fresh perspective of the city, its residents, and its key landmarks. Travelers in Bangkok shore trips will also witness just how important the river area is for locals, with wooden shacks jutting out over the water, kids splashing around and food vendors serving noodle soup to passing workers. This blend of the modern and the traditional is just one of the factors that make the Chao Phraya River so charming and unique to Bangkok.
There are numerous ways to experience the river, with many boat tour options that take in Bangkok's most important temples. Visitors can board a rice barge and learn about local life around the river, or hop aboard a motorized vessel to take in more of the major city sights. Travelers can also stay firmly on dry land and still see the river on a loop around the area via tuk tuk or bicycle tour. One of the most popular ways to experience the Chao Phraya River is on a nighttime dinner cruise, where you can listen to a live band while feasting on traditional Thai dishes and watching the twinkling lights of Bangkok's skyline pass you by.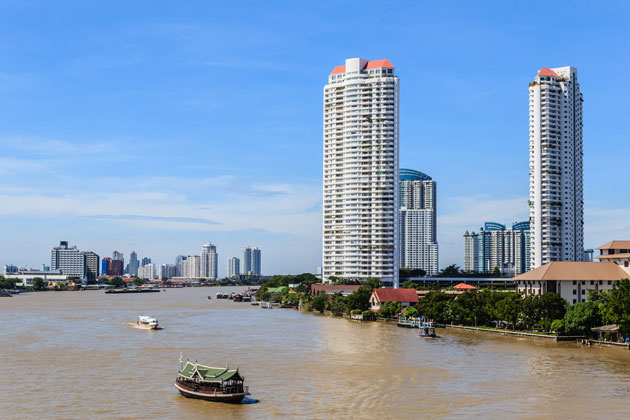 The Chao Phraya River splits Bangkok vertically into two areas and serves as the popular way to navigate the city. There are various ferries and tourist boats serving different parts of the river, but understanding their schedules and routes can become confusing. To save time, book a tour in advance to ensure you don't miss anything on your list.