Vaikom – a quaint village around just an hour's drive from Cochin city. A walk through the village, interaction with local villagers & their families. See how they produce hand-spun and hand-woven cloths to earn their livelihoods.
After meeting your driver in Cochin port, you take a comfortable drive to Vaikom village – a quaint, old, and friendly village – laying on the western side of the Kottayam district of Kerala. Your tour will start with a ride on a small canoe which is easy to move through narrow canals. Enjoy the peaceful atmosphere, admire natural views around, or also witness local villagers doing daily activities by the canal sides.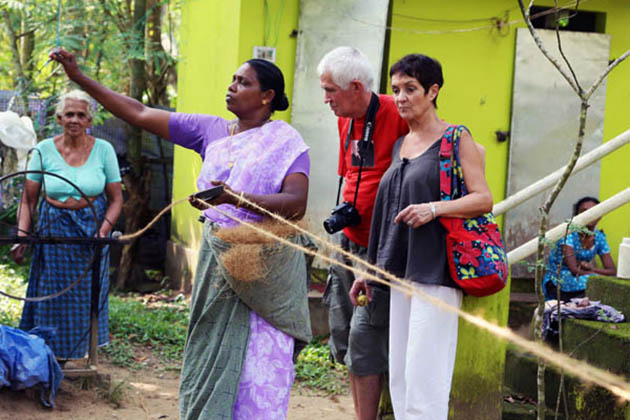 After a canoe ride, you take a stroll through the village to be privy to see their simple homes and workshops before arriving at the Khadi Weaving Center, where you'll see villagers produce hand-spun and hand-woven cloth out of cotton, silk or wool yarns. Khadi is a handspun, and handwoven cloth made from cotton, silk or wool. The light-weight material is very popular in this hot climate because air can pass through easily. Naturally, you'll be afforded the opportunity to purchase items prior to visiting the local potter. There, you'll see a variety of ethnic pots and vases created before your very eyes.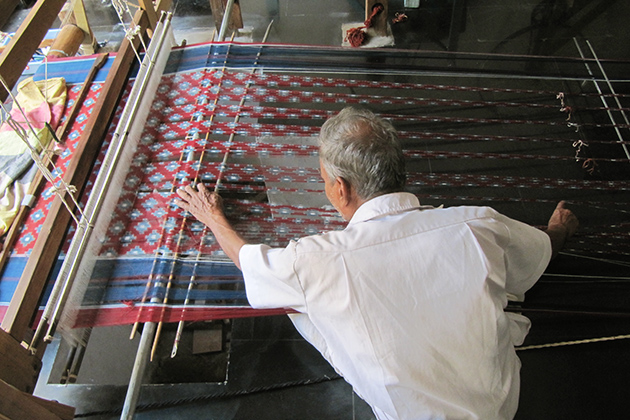 In the village center, you will also see how the local people earn their livelihoods. Ladies weave coir ropes from dried coconut husks, and you'll see straw mats being woven out of wild pineapple leaves. Watch the local potter create a range of pots and vases, depicting ethnic designs in clay.
Your India trip continues by being welcomed inside a local house to interact with the family members and learn the India rural culture. After lunch, if time allows you can spend some more free time walking through the village. Finally, heading back to port for your next shore excursions.