Cochin known as the city of religions. The Cochin shore excursions included a Jewish Heritage Tour for you to explore three famous synagogues: Paravur Synagogue, Chendamangalam Synagogue, and last but not less, Mattancherry Paradesi Synagogue.
Tour Code:
Duration: 7 Hours
Start/End: Cochin Port/Cochin Port
Highlights: Paravur Synagogue, Chendamangalam Synagogue, Handloom Weaving factory, Mattancherry Paradesi Synagogue
Tour Customizable: Absolutely! (Tell us your specific requirements in the inquiry form)
Tour Category: Cochin shore excursions
Full Itinerary
Inclusion & Exclusion
Picked up from Cochin Port and had a scenic drive transferring to the Paravur Synagogue. This synagogue is no longer a functioning house of prayer but a museum under the control and operated by the State of Kerala government as part of the Muziris Heritage Project. The building complex, central to Paravur's once vibrant Jew Town, represents the most complete and elaborate example of a Jewish house of prayer in Kerala, incorporating influences of design and construction from the Kerala region as well as Jewish building and ceremonial traditions. As a result of this combination, a unique and remarkable style of synagogue architecture can be experienced at this historic site.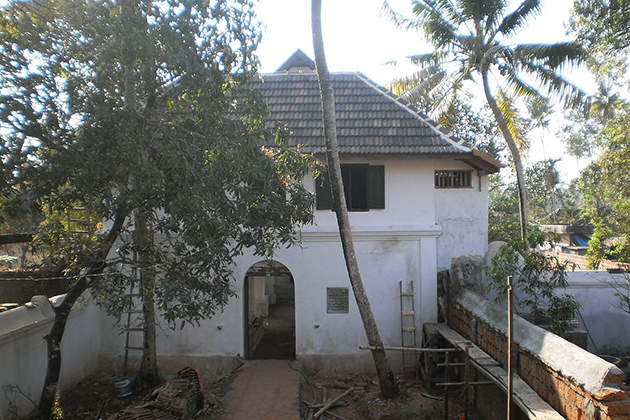 From the hustle and bustle of street life, the pace is slowed the moment the synagogue compound is approached and entered at its gatehouse. A shift from the secular world towards the sacred realm within is realized gradually through its series of indoor, covered yet exterior, and outdoor spaces, all ceremoniously and dramatically linked. Within this domain comes a succession of places and spaces vested with spirituality, tranquility, and purpose that are indeed separated from the non-religious outside to the religious inside.
Next, you head to Chendamangalam Synagogue built 175 years ago, reflects traditional Kerala architecture and has utilized western construction technology. The magnificent altar in all its ornate glory catches the attention of one and all. This synagogue has a very high roof, the ceiling of which displays brightly colored designs on wood, which at first sight would give the impression of a rolled out Persian carpet. Another attraction is the wooden balcony inside the synagogue with beautifully carved balusters and railings. There is also another balcony, meant exclusively for women. A spiral wooden staircase marvelously crafted in wood leads to this balcony.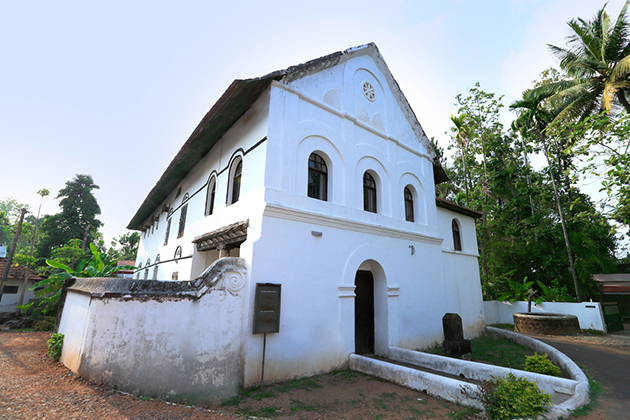 Afterward, enjoy a drive to Handloom Weaving factory, a traditional cotton weaving village. Here 600 Brahmin families produce some of the most exotic saris in the country, especially extremely famous kasavu. Kuthampully Handloom Industrial Cooperative Society was established in 1972 with 102 members who maintain the tradition of native culture. However, modern weaving techniques have been incorporated to meet current trends and make designer clothing. It is a unique experience to watch an entire community working for a specific purpose with such diligence and perseverance.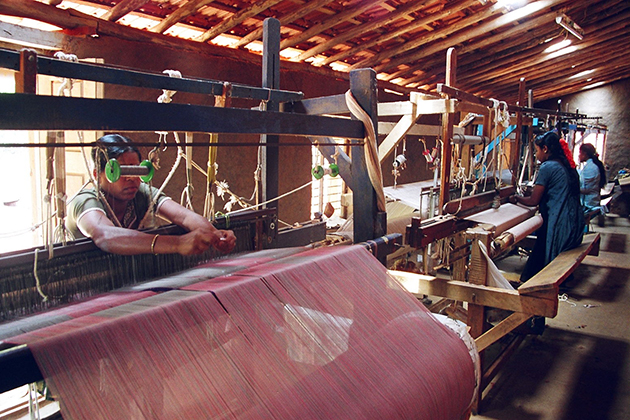 After 45 minutes driving to board the canoe boat for 1hour backwater cruise, enjoy a delicious lunch at a local restaurant. Then transfer to more than a hundred years old Mattancherry Paradesi Synagogue. Enter the synagogue and the large main hall arrests your attention with a display of rare antique objects that add to the grandeur of the place. The light falling through the large open windows make the sight of chandeliers and lamps more delightful. These glass chandeliers dangling from the ceiling belong to the 19th century and were imported from Belgium. The synagogue will capture the admiration of the visitors with the floor is a showcase of unique hand-painted blue willow patterned floor tiles which no tile is the same as any others.
Your Cochin trip finishes by dropping you off the port.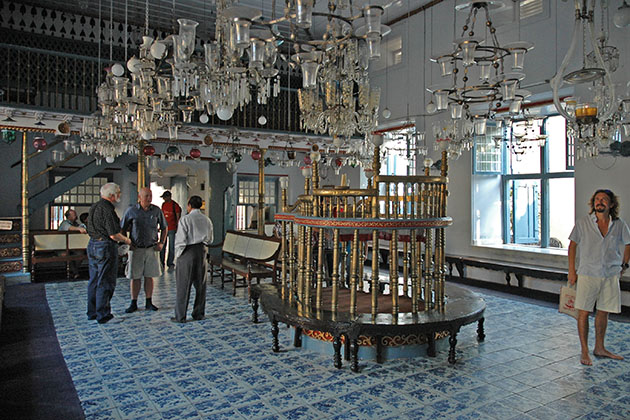 What's included?
Round trip transfer from the port in private air-conditioned vehicle
English-speaking guide
Entrance fee and port fee
1 bottle of water per person per day
What's excluded?
Other drinks
Tips
Other personal expenses