Just one hour from the capital Manila, Corregidor Island is the witness of Filipino history from Spanish invasion to World War II. The island now is full war ruins, tunnels and memorials. Away from the mass in Manila, we continue the journey tracing back to the past in Corregidor and discover historical values as well as beautiful sceneries here.
Why Corregidor Island?
Manila has always been a popular destination point for all visitors with outstanding attractions but there is a fact that people often forget about Corregidor Island located just in the entrance of Manila Bay toward the southern part of Luzon Island. In the past, this island played an important role as national defense and also international defense, especially in World War II with an aim to protect Manila from enemies. If you want to find out how is a military island look like, come and visit Corregidor is a right decision. Three attractions that we recommend are Mile-Long Barracks, Pacific War Memorial and Malinta Tunnel.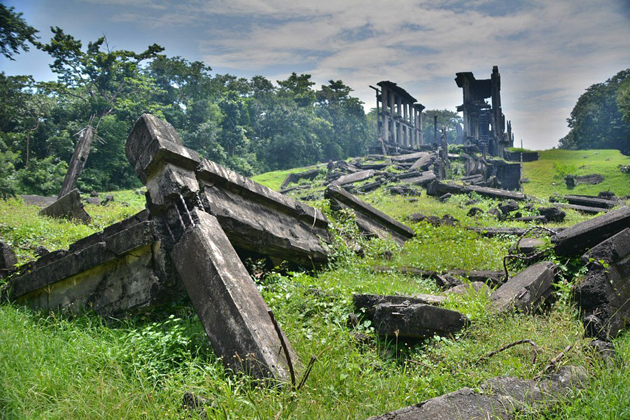 Mile-Long Barracks
Can you imagine Mile-Long Barracks or Topside Barracks (what it is formally called) as one of the head quarter of American solider in the past with community, Church, School with many people! And right now, the remaining is just ruins with the old frame of once massive structure in the island. Inside, it is dark, empty and foreboding. Right now, the picture of the barracks is the symbol of Corregidor Island and is printed on T-shirt, souvenirs, etc.
Although the whole building is not as long as how it is described through its names, visitor is still impressed by its giant with 1,520 feet long three storage structure and hurricane-proof roof. Somehow we knew that this building in the past look like and luxurious hotel rather than a quarter for soldiers. At the moment, visitors will realize how tough and extreme the war was: an area which is full of people has been cleared out and now becomes empty and decent.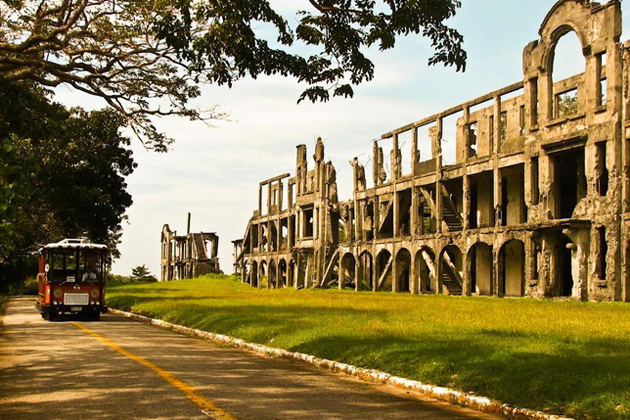 Pacific War Memorial
Built at the highest point of this memorial island, Pacific War Memorial has been built by American in 1968 in order to pay honor to all American and Filipino took part in Pacific War. You should spend some time at altar circular to show your respect to them. And if you are interested in the war in detail, visitors can make a short visit to Pacific War Memorial Museum nearby and get some knowledge about Corredigor Island's history as well as the war in Philippines as a whole.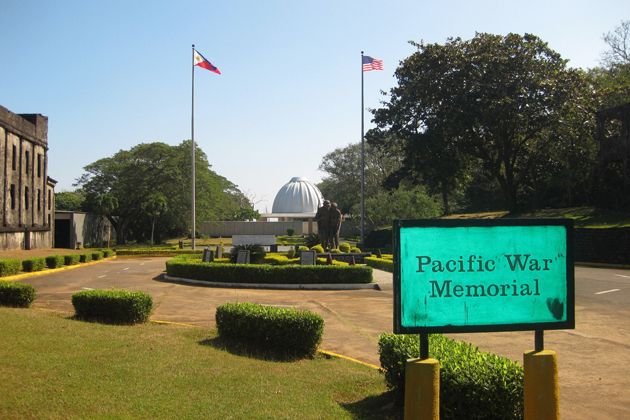 Malinta Tunnel
Moving from the Topside, one of the best destinations in the bottom side is Malinta Tunnel. In the outbreak of the war, tunnels are necessary parts in order to protect people, facilities storage and many other functions. Malinta Tunel was born with the same reason. The name "Malinta" originate from the word "linta" which means leech. From the names, we can partly understand how difficult and miserable the situation was when people tried digging the tunnel through mountain, there is thousands of blood sucking creature along the way.
After 10 years of constructing, in 1932, Malinta Tunnel had been completed and ready to use right before the Japanese Invasion. The tunnel is very long and creates an elaborate network through many mountains. This place has been the safe tunnel for soldiers with bomb-resist capacity, the hospital for victim during the war, house of many people. Nowadays, instead of the war's atmosphere in the past, Malinta Tunnel has been turned into a light and sound theater with amazing light and sound performance and historical narration. The audio-visual presentation is created by the National Artist Lamberto Avellana.
Three destinations above are not the only places to visit in Corregidor Island, there are also many more: Batterry Way, Battery Hearn, Corregidor Lighthouse, Memorials, etc. They are all related to the war and history. Let's try to explore yourself and feel it by your own heart.