Situated in Taipei, Taiwan in 1958, Din Tai Fung serves as a cooking oil retail shop. Until 1972, it transitioned into a full fledged restaurant specializing in soup dumplings and noodles. Starting from the bottom in Taipei, Taiwan, it now has branches globally including Australia, China, Hong Kong, Indonesia, Japan, Malaysia, Singapore, South Korea, the United States and Thailand. It was awarded one Michelin Star in 2009 at a Hong Kong location, and is one of the most well-known restaurants on the planet.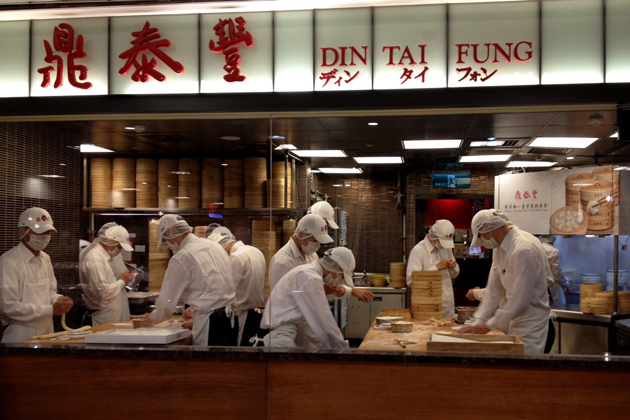 The restaurant in Taipei occupied a small space on a busy street. The ground floor was divided into the cashier area and the kitchen. The kitchen had a large glass window where you can see all the busy bees making dumplings non-stop. The menu consists of an impressive variety of cold appetizers, dumplings, noodles, rice dishes, meat dishes and more. The service in Din Tai Fung is significantly good as the waitresses give instructions on how to eat the Xiao Long Bao as well as constantly changing the bowls, plates and utensils to keep the flavors from being tainted.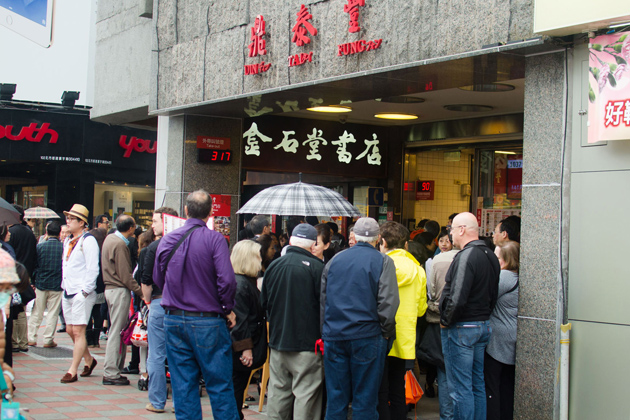 Din Tai Fung is renowned for its amazing juicy pork dumplings or Xiao Long Bao. It contains lots of hot and flavorful soup with good meat flavor, thin wrapper (but not overly fragile), even though they were fairly small and delicate, yet baggy dumplings. Cooked on a cheesecloth, within a bamboo steamer with a thicker cap, you can see the soup pool at the bottom. The initial bite and sucking of the hot soup resulted in an explosion of flavor.