Located on Dong Xuan street in the west tip of West Lake, Dong Xuan market was constructed within a four-storey Soviet-style building. Renowned as the Hanoi's largest indoor market, Dong Xuan market provides an enormous variety of goods such as fresh produce, souvenirs, accessories and clothing, as well as electronic and household appliances.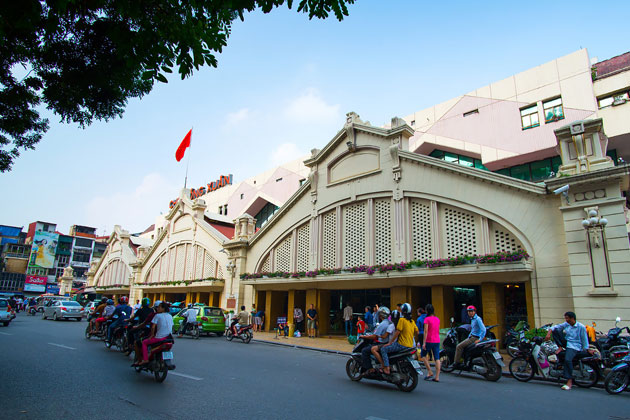 Covering a total land area of 600 square meters, occupying half of the street, the market is packed with hundreds of stalls where you may catch a flavour of Hanoian street life. It features a bustling wet market section on the ground floor, where locals shop for seafood, meat, and vegetables while the back section sells an array of pets (cats, dogs, and fish) and fresh flowers from different regions in Vietnam. If you're looking to shop for souvenirs, head to the upper levels, where you can find numerous stalls selling tee shirts, fabrics, school uniforms, handbags, handicrafts, all of which are sold at wholesale prices. However, what is more fascinating about this market is its historical significance that is worth experiencing. It witnessed fierce battle between the Vietnamese resistance units and the French. Dong Xuan Market also marked a combat of soldiers of "Quyet tu quan" ("Deciding to die") against the French troops to the heroic zone I.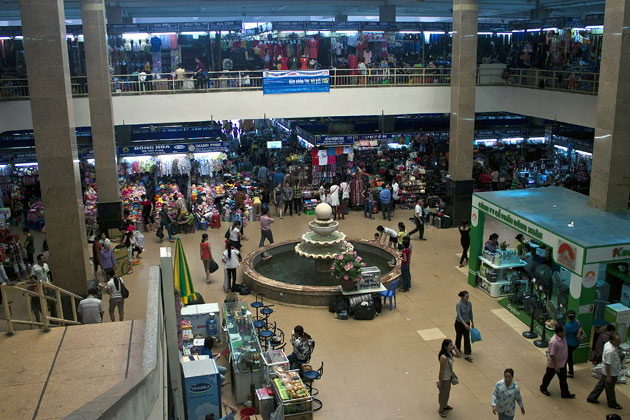 If you are a fan of street food, this market also provides a massive dining area with dozens of food vendors selling Vietnamese coffee and exotic local dishes at low prices. It is highly recommended to reach the northern end of the market which holds mainly eating venue, serving both day and night time. It is a wise decision to stop here for local cuisines such as "Bun Cha", "Bun Rieu" or chipping in a hot pot in a winter night. Surrounding Dong Xuan Market are many more shops where you can purchase traditional Dong Ho drawings, Bat Trang ceramics, Binh Da embroideries and laces, and sand paintings. Within walking distance of Hoan Kiem Lake, Dong Xuan Market is a destination cannot be missed out if you want to experience the local life.