Belonging to Intramuros District, one of the most important historical sites in Manila, Fort of Santiago is at the top list attraction in Manila. Delivering the same historical value through many years, nowadays, Fort of Santiago is your first guide into the old Manila and gives you the unique spirits of the city.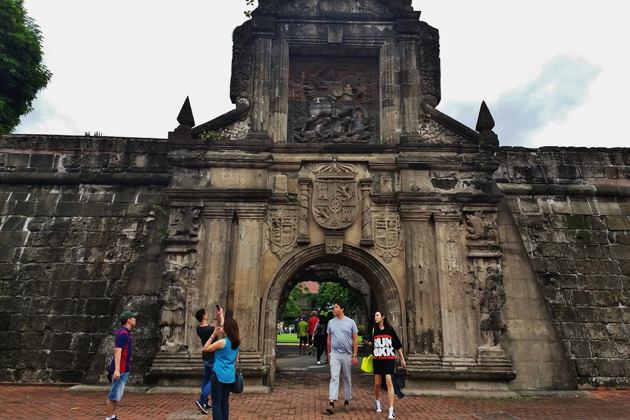 At the mouth of Pasig River, Fort Santiago was built with an aim to serve as a citadel for the city Manila by Spanish colonial. The construction started in 16th century to avoid invasion from foreign country. This 0.67 square kilometer wall built along the shore of Manila Bay has made Intramuros called "The walled City". All central government sectors were put here.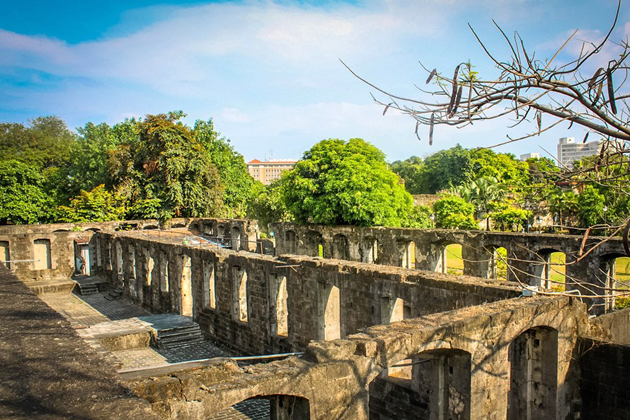 The entire fort was built by stone and very durable. In the past, it had been damaged due to an earthquake.  During Japanese invasion, Fort Santiago has been turned into a prison for Filipino, which is also the reason why this place has become extremely famous for local. In here, the national hero of Philippines, Jose Rizal has been imprisoned before his execution in 1896.
Nearby, there are also two other attraction in the whole complex: Rizal Shrine Museum and Baluarte de Santa Barbara. Rizal Shrine Museum is where visitors can learn about the life of Philippines's national hero, Jose Rizal through some artificial and information. During World War II, under Japanese control, Baluarte de Santa Barbara had witnessed hundreds of Filipino and American killed and now it is an evidence for all cruel and evil happening in the past.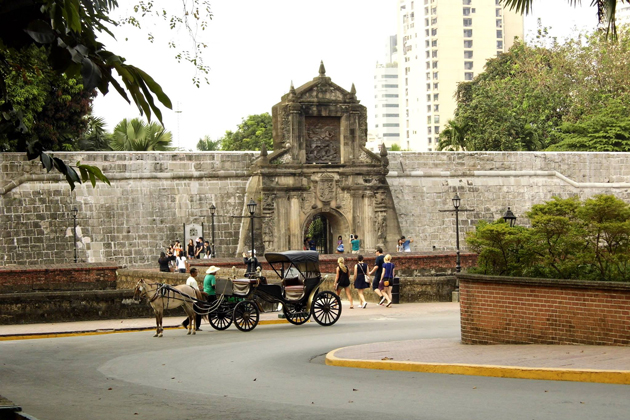 Nowadays, Fort Santiago is no longer a prison, government sector anymore. The remaining is just the ruins of the history which teach us some lesson from the past. We see Fort Santiago to remember how they had had to fight hard to gain their freedom nowadays and know for sure that "War is a crime".
Opening Hour: 8AM-6PM every day.