Freedom Park or Jayu Park designed by a Russian civil engineer in 1888 has gone by many different names expressing Korea's history. Nestled in Mt. Eungbongsan in Incheon Metropolitan City, it was first called Manguk Park. It was changed to Seo Park during the Japanese Colonial Period and then Freedom Park (Jayu Park) when a statue of General MacArthur was erected after the Korean War on October 3rd, 1957. General MacArthur was a U.N General who planned the Battle of Incheon which was a major turning point and victory for South Korea and the United Nations.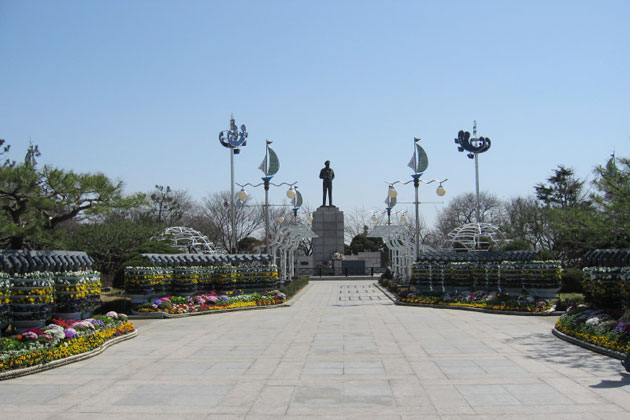 Freedom Park provides the glorious scenery of downtown Incheon and its surrounding mountains, the port, and the sea. A large number of sculptures are situated throughout the park along with pagodas where people can relax; especially, the statue of General MacArthur is now a very popular sightseeing spot in Incheon. There is also a 100 anniversary tower of the treaty of amity between Korea and the U.S.A. Other buildings such as Sokjongru, Yonohjong, and others sites make it a living historic educational spot of Incheon's history. Jayu Park is like an open museum filled with history and long tradition.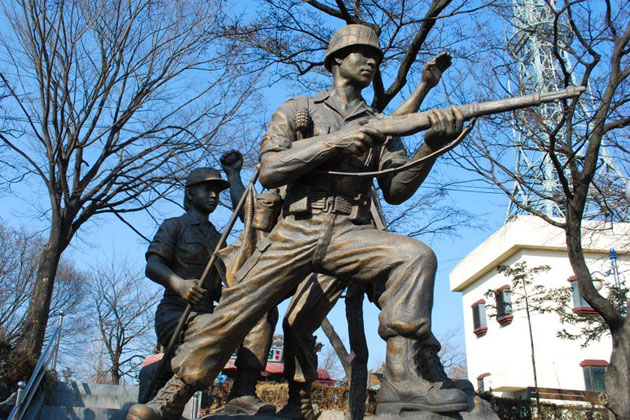 In addition, if you are a fan of seascape, the park will offer you the twilight seascape with its reddish colored sea without a shore excursion. Many places in the park provide fantastic sceneries over the city and the sea. You may enjoy clearest and closest view of the harbor and nearby islands through telescopes. From Seokjeongru, a two-story pavilion, tourists can hear boat horns and whistles and admire Incheon port dock, Wolmi Island, Incheon International Airport, Changbong Island, and other islands in the Yellow Sea.