Due to the location in the north of Gwanghwamun Square, Gyeongbokgung Palace is commonly referred to the Northern Palace to distinguish it from other palaces in Seoul. Gyeongbokgung Palace is a stunning reminder of the Joseon Dynasty, with elements of the complex still intact from that time. In spite of the wars and occupations in the past, the Gyeonghoe-ru pavilion and Hyangwonjeong pond are gleaming examples of that reminder, contributing to the stunning beauty of Gyeongbokgung Palace.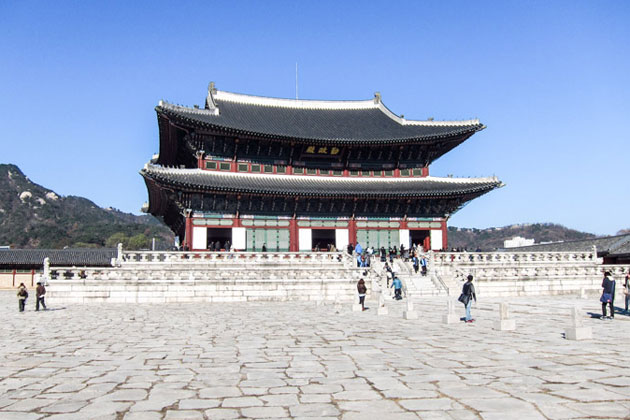 Originally erected at the beginning of the Chosun Dynasty (the reign of King Taejo) in the 14th century, this palace remained the main seat of power for Korea kings throughout much of the time to the present. It consisted of 330 buildings and around 3000 staff, including 140 eunuchs, all serving the royal family. The main gate, Kwanghwa-mun, separates Gyeongbokgung Palace from one of the busiest areas of Seoul.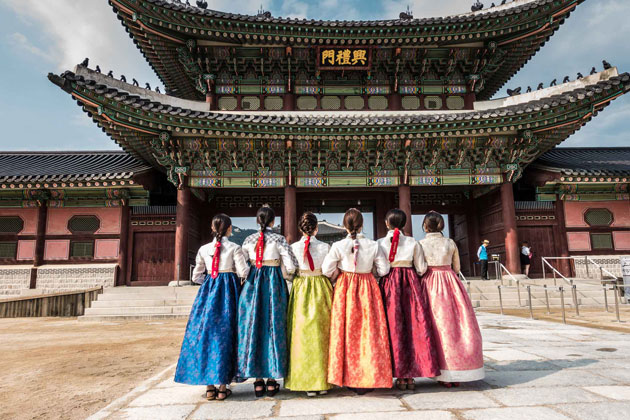 Over the years, this palace has been going through restoration until in 2010, Gyeongbokgung Palace was restored to its original form with 2 museums near its compound: the National Folk Museum and the National Palace Museum. The National Palace Museum of Korea is situated in the south of Heungnyemun Gate, and the National Folk Museum is located on the eastern side within Hyangwonjeong. The grounds of the palace contain a number of structures including Geunjeongmun (the Third Inner Gate), Geunjeongjeon, (the Throne Hall) and Sajeongjeon (the Executive Office). The palace also contains a royal banquet hall, a royal study, and the queen's and king's quarters.