Sitting in the center of Hanoi, Hanoi Opera House is one of a few places in the city to catch a symphony. Throughout 10 years of construction, it was completely erected by two French architecta. Situated in a beautiful intersection downtown where five main city roads lead to, the opera house served as a center for entertainment, theater and classical music. Today, this beautiful French colonial building exists not only as a high-end venue for the the best of local and international performers but as a major city landmark as well.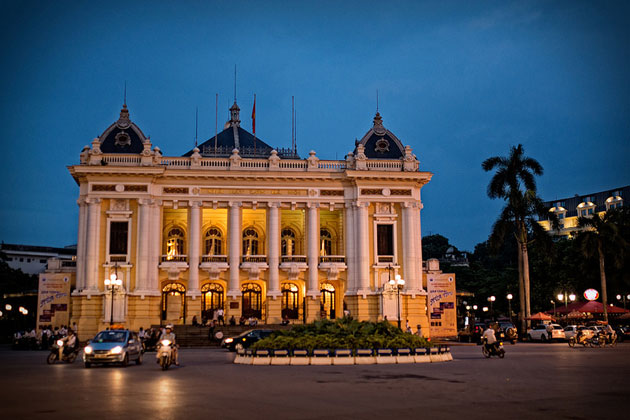 Standing 34 meters above the ground in a total area of 2600 square meters with the 87-meter length and 30-meter width, the opera house's design comes under profound influence of French architecture style from 19th century. It is highly recommended to walk around the sprawling gardens while admiring the outside architecture with huge features and many elements of Gothic and neoclassic architecture. The front facade impresses passerby with French neo-classical design shuttered windows, wrought iron balconies and tiled friezes.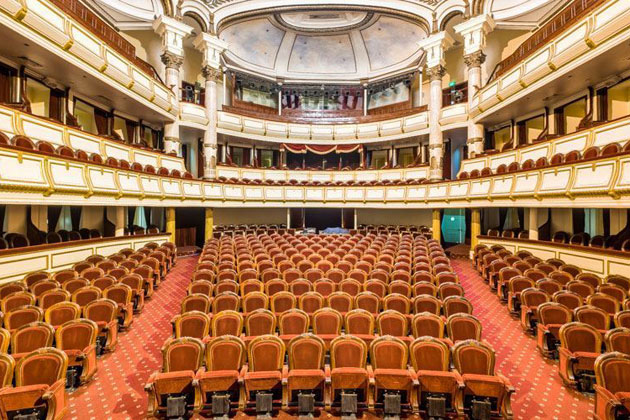 It is advisable to book a seat for the performance to see the interior design. Inside Hanoi Opera House overwhelms visitors with T-shape white marble staircase centered with red carpet, crystal chandeliers, large wall mirrors, Corinthian columns and colorful dome by colorful murals and reliefs.The auditorium is 24 x 24 meters with three seat floors that include 589 velvet seats. While the architecture is interesting, the true highlight is of course seeing a show in this grand setting. The Hanoi Opera House hosts both classic French and Italian opera and also traditional Vietnamese performances. You can also attend ballet, a symphony or a folk concert at the 600-seat venue. It is necessary to prepare for your visit well in advance as tickets sell out quickly.