Situated on the bank of Thu Bon river in Hoi An's old town, between Nguyen Hue and Tran Phu streets, Central Market is one of the best in Vietnam and unique in Asia. It is an ideal destination for visitors who are interested in experiencing Vietnamese culture and watching all kinds of goods exchanged by locals.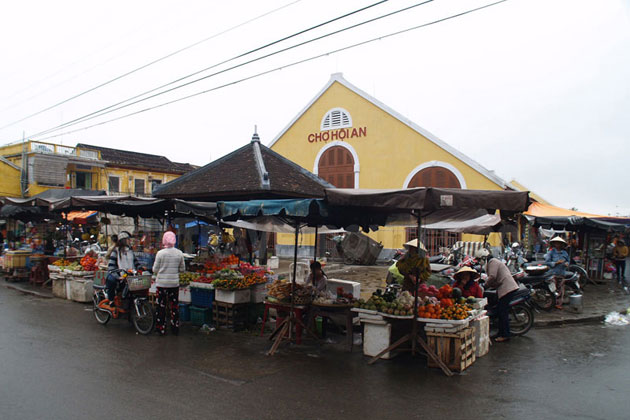 The market was constructed after the year of 1848 after the establishment of Nguyen Thai Hoc Street in 1840. As regards architectural structure, the layout of the market was designed with rectangular pattern including food and drink area and fresh- ingredients area. The market was built with brick, large gate and fish scales roof. Especially in front of the market, between the gate have a water wells have provided water to both the market and the surrounding area. Inside the market there are also plenty of live ducks and chickens tied together and ready for sale alongside row upon row of Vietnamese cooking ingredients. It is necessary to put on closed shoes as the floor in the market can get damp and sticky, especially if you are visiting the fish section.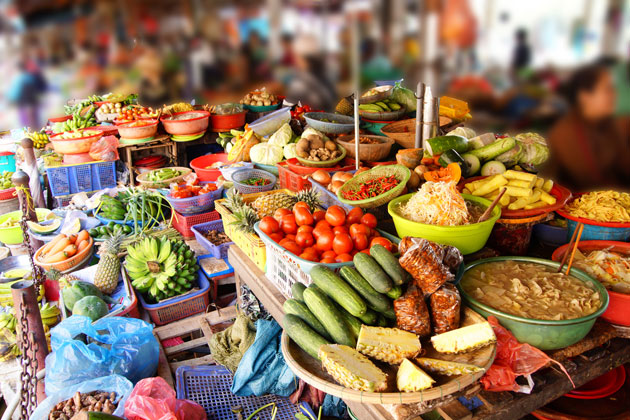 Being a typical local market, the products sold here are predominantly food with seafood section closest to the water. There are also fresh fruits, vegetables as well as many kinds of prepared meals if you're confident to try. When bargaining, don't hesitate to suggest the most reasonable price, especially tailoring, it is advisable to haggle for the best deal. Prices for meals are fixed and very reasonable, so there's no need to worry about getting a bad deal. If you are keen on freshest catch, it is highly recommended to arrive for the sunrise when it's not yet too hot and not yet too chaotic. It can be said that visiting Hoi An Central Market is the optimal choice to discover the daily life and culture of the people of Hoi An Ancient Town.