Based on long-term research on the period at the end of the Joseon Dynasty and just prior to the Japanese occupation of Korea, Jeju Folk Village was erected to restore the scenes of the village in the 1890s. It presents a vivid and lively exhibition for the island's cultural assets. Built on an area of over 150,000 square meters, the village documents various historical periods.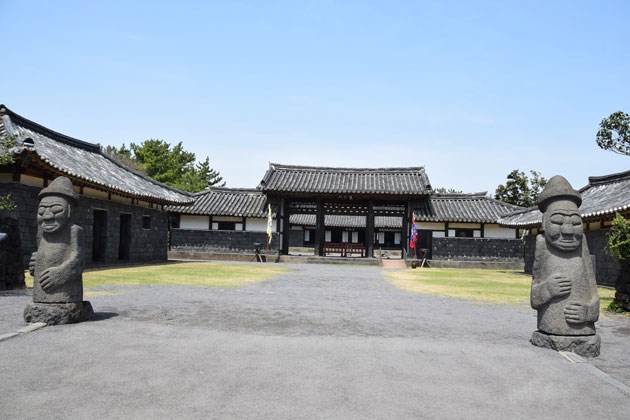 The village consists of about 117 houses and an extensive variety of folk items on display including 1,627 woodenware, 1,046 bamboo ware, 1,699 earthenware, 1,544 porcelain ware, 765 wax candles, 921 ironware and 579 other items. All the buildings were constructed in consultation with experts and historians to create the original atmosphere. Some cottages are two to three hundred years old and were relocated to this village in its original form without any alternations. Former office buildings of the Jeju government (prefecture, archive, and district administration buildings) have been also recreated. That is the reason Jeju Folk Village has become the island's main tourist attraction where customs of the old days can be explored.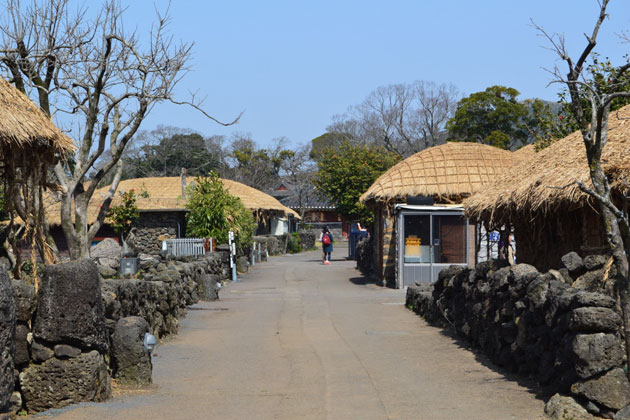 At Jeju Folk Village the unique lifestyle and traditional culture of Jeju Island are presented as they appeared during the 19th century. A mountain village, fishing village, botanical garden, market place, an old government building and authentic shamanistic rites one recreated on this site. In the folk performance hall, traditional cultural performances such as folk songs, haenyeo dances, and mask dances are held twice a day. In addition, certified craftmen demonstrate their time-honored techniques. Through video and audio materials, Jeju's cultural assets such as legends, provincial dialect and folk songs can be enjoyed. At the local market place, various traditional foods can be tried at reasonable prices.