Bali – the heaven on earth which is the perfect combination of natural beauty and artificial landscape. There is nothing you can't do in this place, walk like the goddess of the forest, play with bird's voice around, and soak in the green scenery filling your eyes. Asia Shore Excursions has chosen the funniest things to do for your Bali shore excursions. Let's check it!
Enjoy Classic Water Sports
Pure is always the best. Classic water sports bring the fun atmosphere every time. Water sports are always on the top of easiest and most crazy things to do when traveling. Morning wakes up with joyful sports, and active afternoon with another. Imagine how interesting it is when playing sports in the tropical island of Bali. Every facility you need is right here including banana boats, fly-fish and parasailing.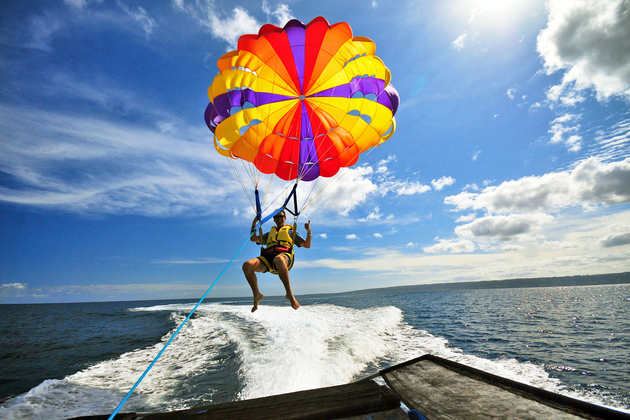 If you want a new experience, try a Bali day tour to the idyllic sister islands on Reef Club cruise. You can get a glimpse of the pontoon with a huge water slide, hop on banana boats, and view the underwater world by walking on the ocean floor. Besides, parasailing is also one of the most unforgettable experiences in these beautiful islands.
Go on a Temple Run
Bali is charmed with ancient temples from epic and scenic ones to sacred those secretly hiding inside local villages. A Bali day tour is the best choice for travelers to explore some wonderful temples with beautiful sights. Temple Run now is not just a game, it moves into reality right in the heaven of Bali. The highlights of this place are Uluwatu and Tanah Lot temples which are famous for their spectacular sunset panoramic view.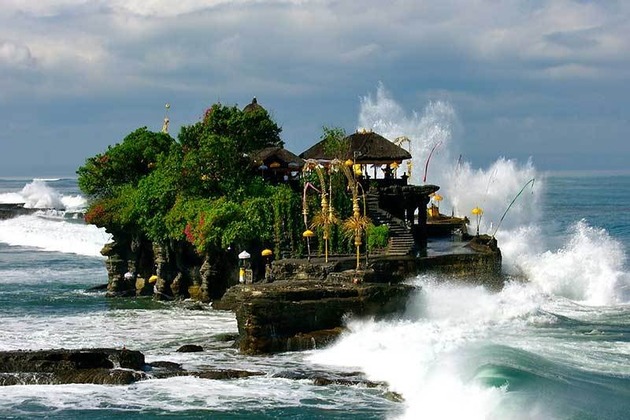 Go Canyoning
Fun things to do are only truly fun if you can freely use all your body for wonderful activities. Living inside the natural space, there are positively a plenty of fun things to do in Bali shore excursions. Talk about fun, you should try canyoning. Once again, Bali is a heaven of canyoning addicts where locates different types of canyons for both travelers from beginners to experts. They can adapt to every level you need. Those who have experienced claim that this thing is one of the most unforgettable experiences they have ever done.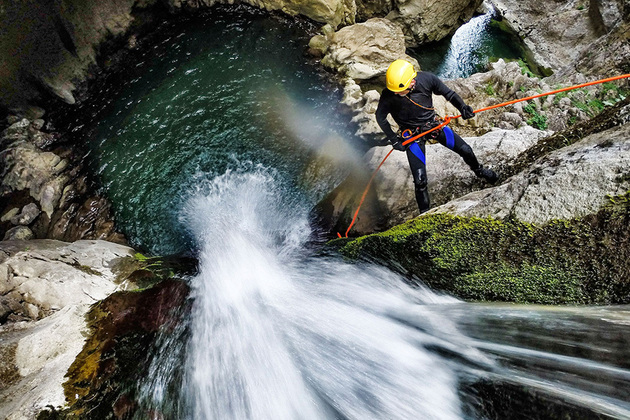 Witness the Liberty Wreck
If you are a good diver, any Bali day tour cannot miss a dive to witness the Liberty Wreck located on the Lombok strait off the coast Tulamben. Hiding deeply under the 20 to 30 meters sea level, the Liberty Wreck lands on 100 meters on the sea floor. This splendor relic is covered with moss and also be home to many rare sea animal species. The sight of the rusty huge ship with a rich ecosystem surround is definitely fantastic. Moreover, just a 20-minute drive from the coastline of Tulamben, you can visit the lovely town of Amed to admire the local daily life.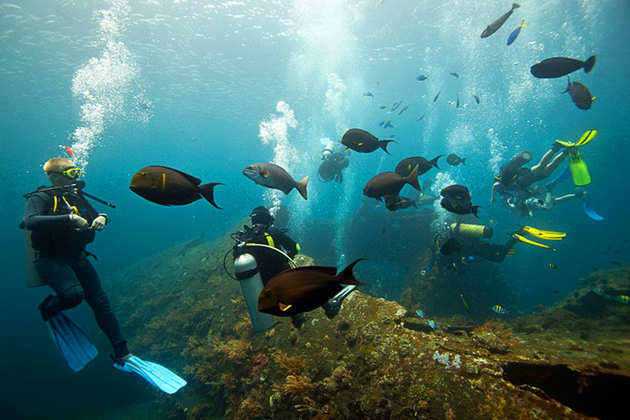 Sample the Local Food
Want to discover the life of Indonesians? There's no better way than tasting their food. Gain insight into the Indo cuisine by enjoying local dishes and street food. The cuisine here is one of the most colorful and vibrant ones in the world. The cuisine is diverse with the typical dishes are rice, noodle, soup, and street snacks. Soak in food stalls or night markets to pick up some delicious highlights.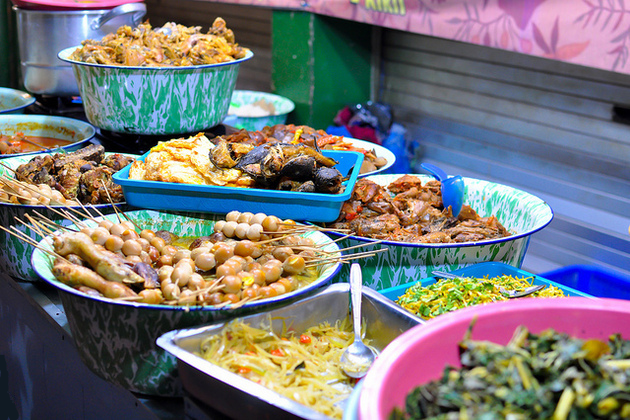 Swim in Beautiful Waterfalls
The most beautiful waterfall in Bali located in the land just a few hours to the north of the island. Everything is worth your time even though you are the laziest people. You will undoubtedly wonder why these majestic Sekumpul waterfalls are not considered as one of the best natural wonders of the world. The sight over a group of 7 waterfalls combining is unbelievably spectacular. Take a dip into the freshwater or relax on the huge rocks to enjoy the natural scenery.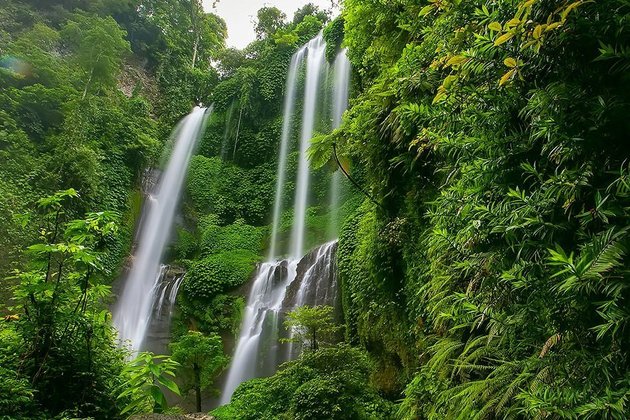 Horse Riding on a Black Sand Beach
Horse riding is not a new activity for those who love adventures and experiences. However, riding a horse in a romantic black sand beach is not the thing you used to do every day. Spend your sunset time to enjoy a horseback ride on Yeh Gangga beach with your family and especially kids. There is a safety guarantee for children and professional guides for beginners.