Spend a day exploring the ancient city of Hangzhou. Enjoy a scenic cruise through the tranquil flow of beautiful West Lake, spread your vision covering the endless field of tea plantation, and learn about how Chinese people maintain their health by traditional medicine herbs.
Pick up by guide and driver at the port, then leave the bustling city of Shanghai behind to reach old-fashioned Hangzhou. Head to the gorgeous West Lake where you take a cruise tour and enjoy your free time tasting the breathtaking view. Considered as the symbol of Hangzhou, West Lake is covered by a romantic aura of turquoise water combined with green scenery. Listen to history tales and legends shared by your knowledgeable guide.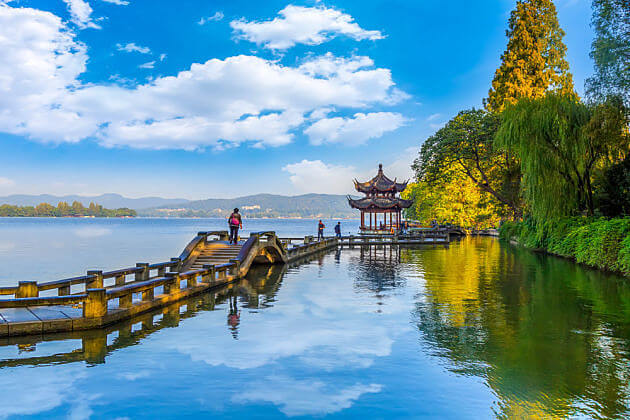 After a short scenic drive, visit a tea plantation where the famous Chinese tea is made. Once you step inside the tea village behind hills, covering your eyes is endless green tea leaves. You will also have a chance to taste the authentic flavor of high-quality tea there.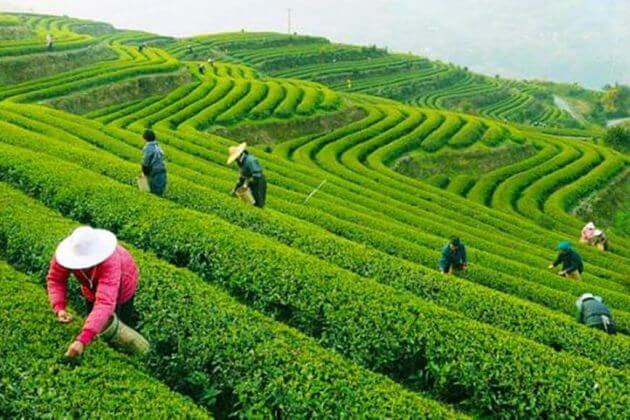 Then visit the last stop today – the Traditional Medicine Museum at Hu Qingyu Pharmaceutical Workshop. Get a glimpse of traditional Chinese medicine while wandering around this hundred-year-old place. Designed with ancient architecture, the museum has a high reputation for the best quality of medicines and pharmacy which is famous widely in China. Try Tai Na massage or traditional cupping, lay your hair down and get better health. Finally, the trip ends with a drive back to Shanghai port.