Visit the picturesque towns of Suzhou and Zhouzhuang through this full-day Shanghai shore excursion from cruise ship. Stroll through Suzhou's marvelous Net Master Garden and see the Grand Canal. Discover Zhouzhuang's waterways on a Chinese-style gondola and savor authentic Chinese cuisine. This Shanghai day tour will be a wonderful adventure not to be missed!
Your Shanghai tour starts with pickup from Shanghai port by your private driver and guide, followed by a comfortable ride to Suzhou, one of the oldest Chinese towns. Described as the 'Venice of China', Suzhou is famous for its interconnected waterways. Learn why Suzhou was one of the few unchanged cities in China during Mao Zedong's Cultural Revolution from your guide. There, visit Net Master Garden, a prime example of Ming dynasty gardens.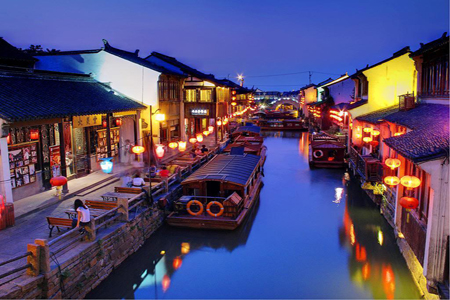 The journey continues to the town's ancient city wall and Grand Canal. Afterwards, understand how good-quality Chinese silk has been produced for centuries with a silk-spinning factory visit. You'll be served delicious local delights in midday before heading to Zhouzhuang.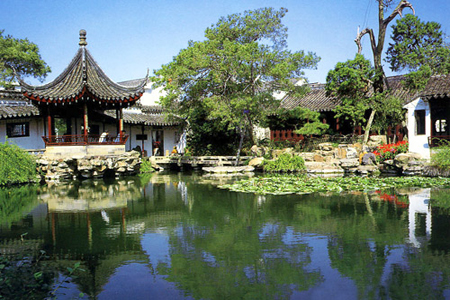 Travelling through the water village of Zhouzhuang aboard a Chinese-style gondola, you'll see many well-preserved architectures dating back to more than 900 years. Admire nearly 60 carved-brick archways and 100 traditional courtyards of the buildings, which have been in use since the Ming and Qing dynasties. Get a close-up view of local daily routines as you cruise the town's charming waterways. Watch locals shopping from boat vendors or washing their clothes along the waterways. End your Shanghai shore excursion with a trip back to Shanghai port. Trip ends.