The Koh Samui shore excursions take you to many quaint and unusual place. This place we recommend below is one of them. Hin Ta and Hin Yai, also known as Grandmother and Grandfather Rocks, are several captivating rock formations on Koh Samui's south rocky coastline. These fascinating rocks are one of the most popular spots in Koh Samui and are heavily visited by tourists each year. Despite its embarrassing shapes, these rocks, naturally, has created a myth to explain how the rock came into being. It is said that the legend of the rocks is a tale of tragedy-tinged with hope, if you are curious, don't miss the story while visiting Hin Ta Hin Yai!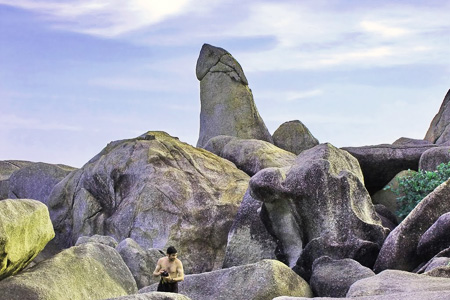 Overlooking the Lamai Beach, Hin Ta Hin Yai and the surroundings offer spectacular views. The stretch of white smooth sand maybe small and not ideal for those who are craving of beaches; however, refreshing air plus colorful marine life under emerald water will delight your trip. Besides, there is a traditional Muslim fishing village Hua Thanon which can be found near the rocks. So if you have time, a visit to the village to gain the insight into the lives of locals would be great.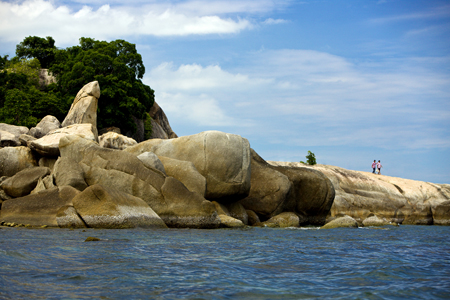 The unusual shapes of Hin Ta Hin Yai will allow you have many photo opportunities, so the camera in your hand! A postcard pictures of Hin Ta Hin Yai or must-try "galamae" will also be the interesting gifts for your family and friends at home.