Kobe is one of the largest and the most attractive city in Japan. The most famous and amazing destination for your day trips in Kobe city is Himeji Castle well-known as a national treasure and a world heritage site. On your Kobe shore excursions, you certainly need to pay a visit to Himeji Castle known as White Heron Castle of Japan.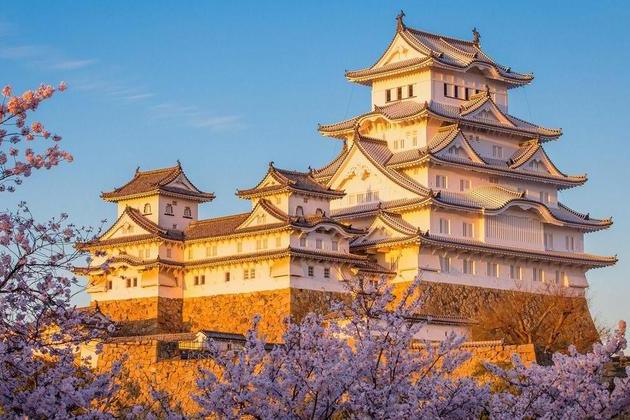 From afar, you can easily pay attention to the castle due to its height and its elegant, white appearance. Situated at the top of the hill in Hyōgo Prefecture, this castle is widely considered as Japan's most spectacular castle because of its imposing size, beauty, complex castle grounds and it is well preserved during over four centuries. Unlike many other Japanese castles, Himeji Castle was never destroyed by war, earthquake or fire and saves original Japanese architectures through the years. The castle is both a national treasure and a world heritage site and draws a huge number of visitors every year.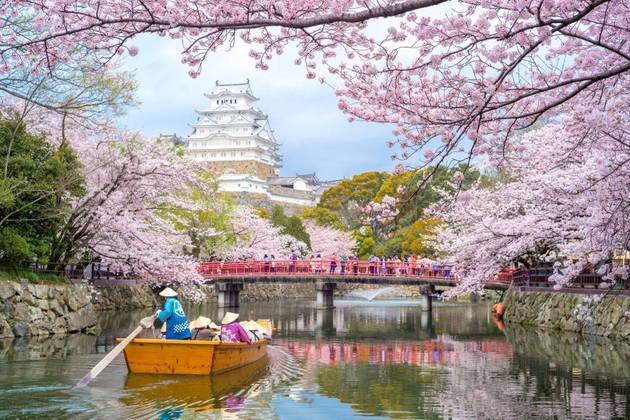 Himeji Castle is made up of eighty-three buildings spread across multiple baileys connected by a series of gates and paths. Most visitors enter the castle via the Otemon Gate into the admission-free third bailey which consists of a large, cherry tree-lined lawn. This spot is very popular in Kobe city for viewing the beauty of the city and taking photos after your shore excursion.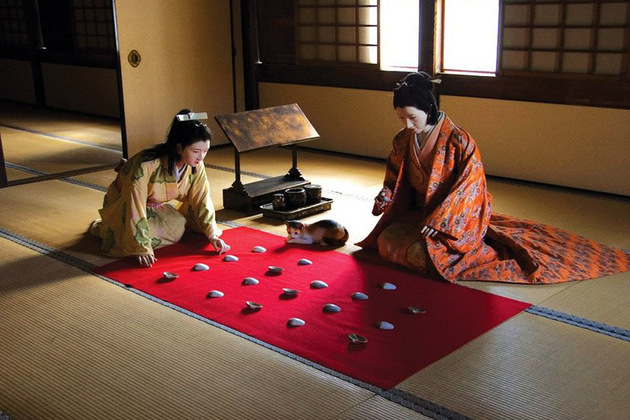 Not only keeps traditional architectures through many decades, Himeji Castle but also is very unique owing to its picturesque scenery without being affected by different weathers and time in a day. Especially on the sunset, the castle looks like a sparkling golden castle or during cherry blossom season, white and light pink colors of the castle and cherry flowers respectively create a wonderful artwork combining from artificial and nature that you can't admire anywhere.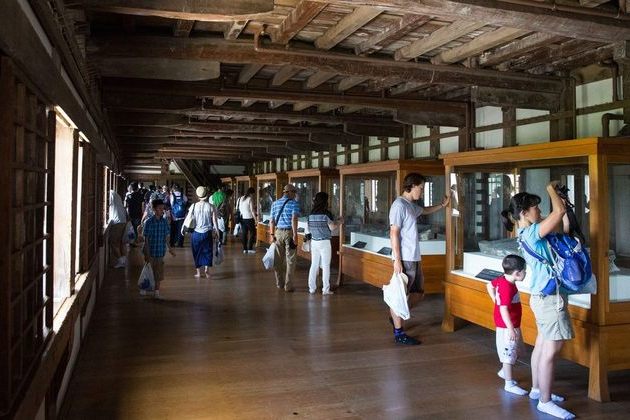 In many special events such as in early April, during the cherry blossom season, on Golden Week and the summer holidays, the number of visitors raises very fast and you may experience a different atmosphere of the castle. Himeji Castle is one of twelve original castle in Japan you need to explore in your Kobe day trips.