Situated among the Five Grand Palaces of Korea, Insadong Street is the optimal choice for all tourists visiting Seoul for the first time. It is well known for its enormous range of shops, stores and restaurants featuring Korea's traditions and history.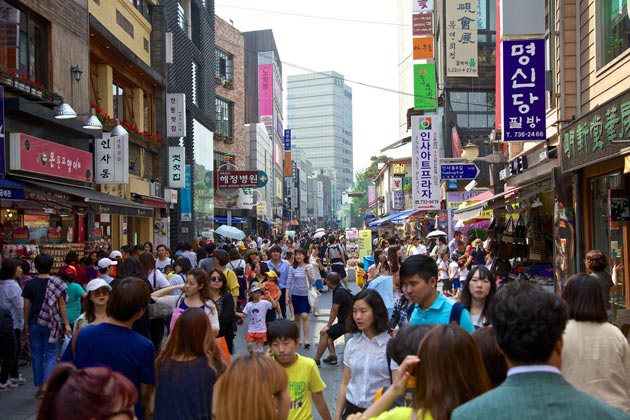 Historically, the main street was inhabited by the arts and traditional culture. During the Joseon Dynasty (1392-1910), it was dominated by Dohwawon, a place of study for painters. Currently, it still exists as a center for the arts, painters, and craftsmen; and art lovers continue to establish shops along the small lanes and narrow alleys, making it a unique place full of folk crafts, pottery, and paintings. The street offers an impressive variety of art events and festivals regularly held along the street, providing rich opportunities for tourists to immerse in Korean traditional culture and arts. If you are a fan of art, visit the Insa Art Centre and the Gyeongin Art Gallery for a comprehensive collection of modern and traditional art.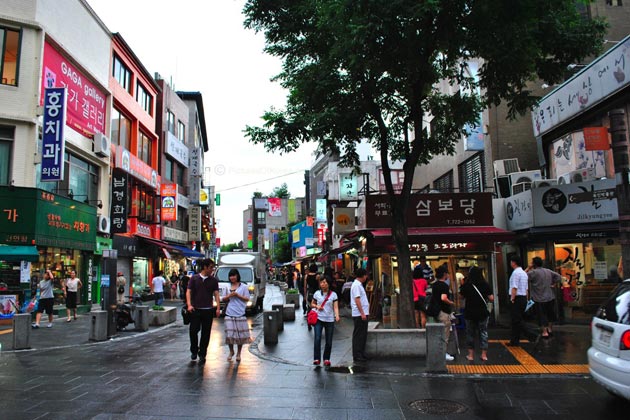 In the past decade, commercial businesses have trickled in Insadong Street that results in myriad modern cafés and stores purchasing hanbok (traditional clothing), hanji (traditional paper), traditional teas, souvenirs, cute accessories, etc. For those who are keen on admiring cultural trademarks among vibrant Seoul, take a shore excursion to Insadong Street where traditions seamlessly merge with modern urban progression. If Korean cuisine is of your interest, Insadong Street is also a perfect destination as it is home to many traditional restaurants and traditional snacks sold by street vendors.