Right to the name, on the trip to Izumo included in Japan shore excursions, you will set a foot on the Land of Gods by visiting the majestic Izumo Taisha Grand Shrine, take a walk to Hinomisaki Lighthouse and last but not less, get a glimpse of Lake Shinji's view.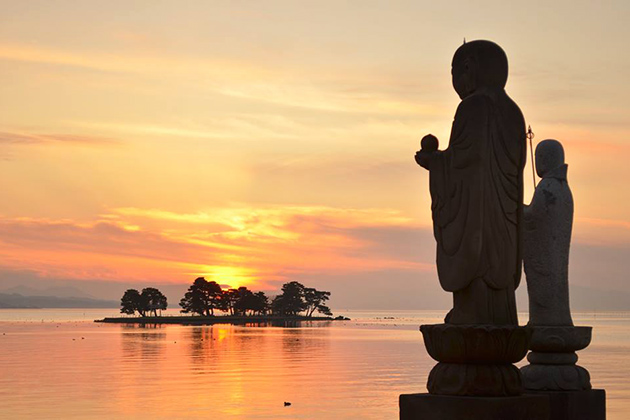 Local guide waits with welcome-board and transfers to Izumo by chartered coach with the first place of the Sakaiminato trip is the Izumo Taisha Grand Shrine – one of the oldest and most important shrines of Japan's Izumo religion. The main deity enshrined at Izumo Taisha is Okuninushi no Okami who was the creator of the land of Japan, the ruler of Izumo and also is known as the deity of good relationships and marriage.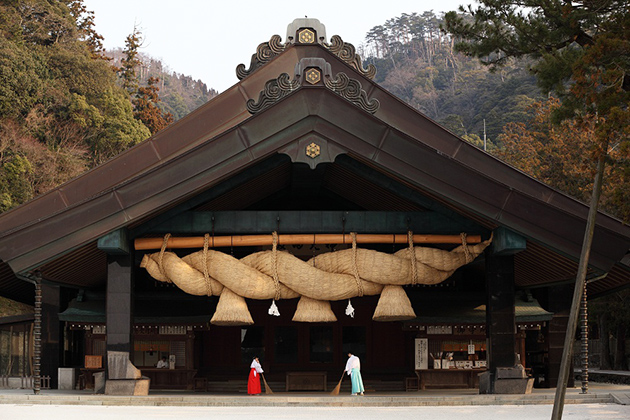 Apart from the Shrine itself nearby there is the Kagura Hall, where you can see traditional kagura, a type of dance that retells ancient Japanese myths, the Shinmon-Dori Street, which leads up to the Shrine where you can buy souvenirs and grab a traditional snack, meal, or dessert. At the southeast of the main shrine, the Shimane Museum of Ancient Izumo is the showcase of paintings and documents, as well as a dummy of the artist Izumo Taisha and the daily life of him.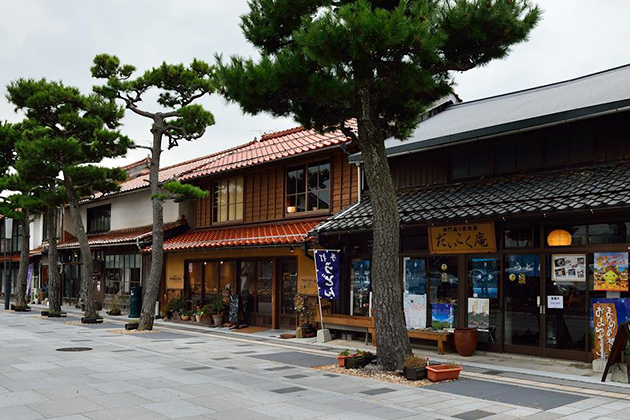 At the southeastern corner of the main shrine grounds stands the Shimane Museum of Ancient Izumo which exhibits paintings, documents, and lavishly ornamented containers, as well as a model and artist impressions of how Izumo Taisha might have looked in the past when it stood on tall pillars.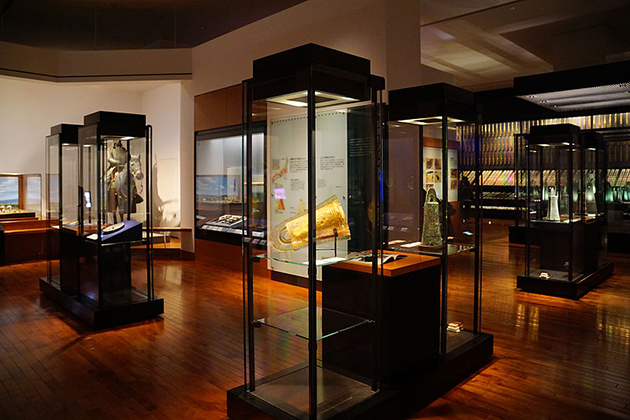 If you like to spend a relaxing moment just soaking up the beauty of nature, it's truly worth the shore excursion with visiting the Hinomisaki Lighthouse – the highest stone masonry lighthouse in Japan and registered among the top 100 historic lighthouses of the world. Take an easy climbing to the top, you will be able to enjoy the panoramic view with the turquoise blue sea spreading under the eyes, a long series of Chinese mountainous areas far in the south, and the Oki Islands far into the far north.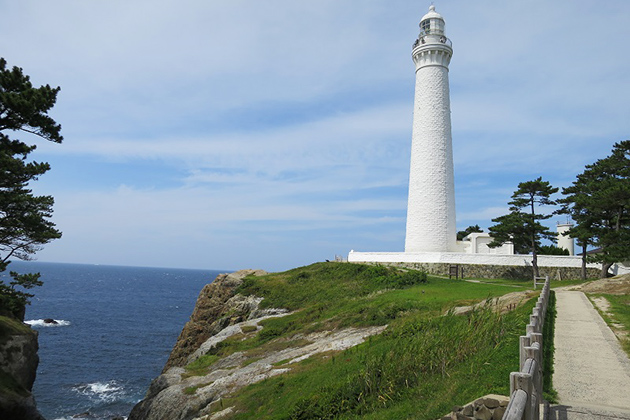 Through the bus window on the way return to Sakaiminato port, you can take an overview of the Lake Shinji which proudly is listed in the 100 most beautiful sunset view in Japan. The shade of solitary Yomega-shima island highlights the sparkling red of sunset, makes a breathtaking scenery. The trip finishes when you arrive the port for your next departure.