Situated in the northeast section of Hallasan Mountain on Jeju island, Jeolmul Forest Park is filled with cedars and Japanese pines densely planted along the trails, most of which were planted in the early 1970s. The park can refresh the mind and the body of the travelers searching for an ideal place for an easy walking or a light climbing as it features a promenade, pond, observatory, and grass square. There are also forest cabins available for lodging.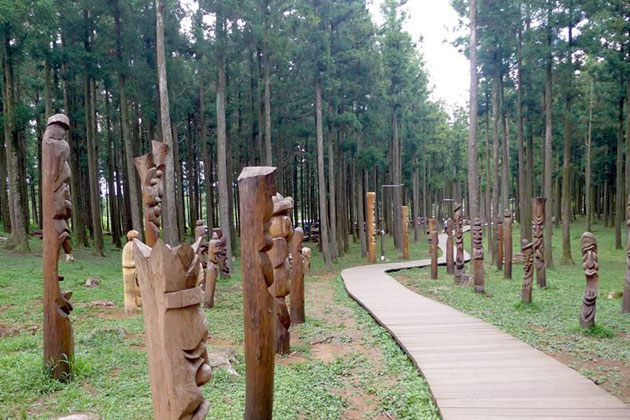 The park includes both a naturally formed forest and an artificially created one. Covering approximately 500 acres of artificial forest and 250 acres of natural forest, it serves as an alternative attraction to Hallsan. The park provides a recreational outdoor facility capable of accommodating families and large groups and also helps to prevent further environmental damage to Hallasan from overuse by offering another location of hiking and discovering nature.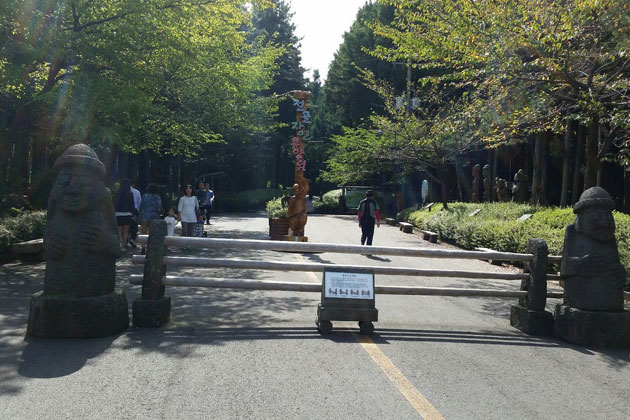 While numerous forests can be found in the island of Jeju, Jeolmul Forest Park is unique in its size and already quite famous for its beauty and serene atmosphere. Jeolmul Oreum, the park's main mountain, is famous for its beautiful Japanese cedar forest. Jeolmul Oreum is about 697 meters in height and created by volcanic activity. The peak boasts spectacular sceneries. On clear days, it is even possible to see all the way to Seongsan Sunrise Peak on the east coast of the island.