Jiufen, located up in the hills and straddles the Pacific Ocean, was once a prosperous gold rush town before the 1970s. Today, with its picturesque stone walls, narrow cobblestone streets and tea houses, the ancient city has become an inspirational mecca for artists, writers, and movie directors such as A City of Sadness and Spirited Away.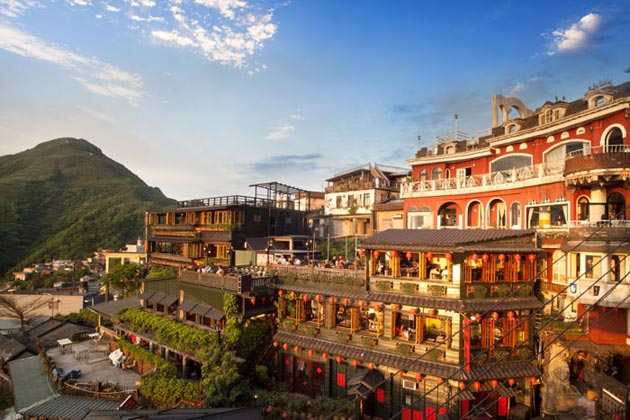 The most striking feature of Jiufen Gold Rush Town, without doubt, is the long and narrow night market street which stretches through the entire town. If you would like to try Taiwan cuisine, Jiufen Old Street offers plentiful food stalls as well as souvenirs and teashops that span through the entire town. Stroll down the lengthy, narrow street brimming with traditional crafts and delicious snacks such as sweet taro balls, rice cakes and grilled squid.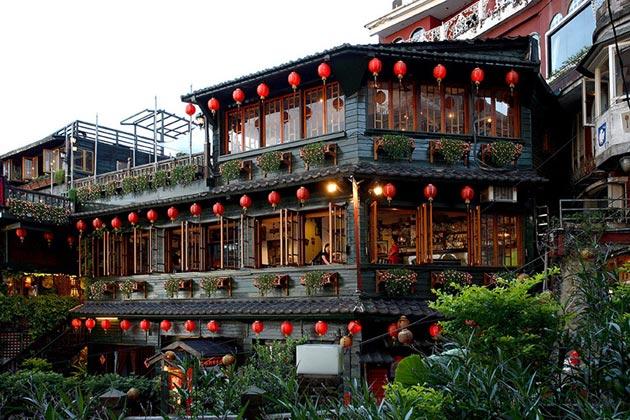 It is worth getting a glimpse of old houses in Jiufen's residential area and exploring an old pathway where mountains meet the Pacific Ocean before discovering the restored Shengping Theater House. Originally built for the mineworkers' after-hours entertainment, it was the first movie theater in northern Taiwan. Especially, do not forget to listen to the tales about Spirited Away, which won the 2002 Oscar for Best Animated Feature, and see some of the signature locations from the movie. Hear about the director, Hayao Miyazaki, who was inspired by the scenic beauty of Jiufen on a long visit to Taiwan and used the town's scenery as a backdrop for the Japanese film.