Erected in the late 15th century, Kim Bong Carpentry Village sits in Cam Kim Commune, Hoi An City, Quang Nam Province. Situated on the river location convenient for transporting rafts, shipbuilding, and launching, this 600-year-old craft village is famous in many Hoi An and Da Nang shore excursions for wooden products which are usually on merchant ships to both locals and foreign businessmen all around the world. It is known far by workers who come to any regions in Vietnam to construct beam houses and old three section houses which are remained until now.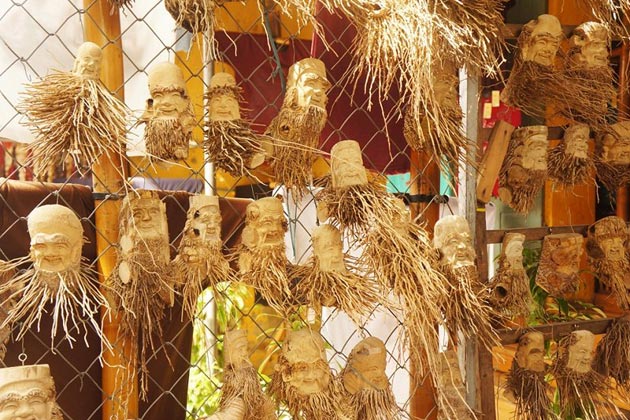 The artisans in this craft village are divided into 3 groups: Ancient architectural construction, civil wooden furniture, and shipbuilding. Whichever the group they are belong to, these craftsmen still remain their traditional style of starting out as apprentices and reaching the level of master through a long time of hard work. In the past, some artisans significantly contributed to many large architectural projects from prominent buildings in Hanoi to Hue citadel and royal tombs. The style of Kim Bong Carpentry is said to be the harmonious combination of Cham kingdom, China, Japanese, etc, and of course the talented genius of Vietnamese craftmen. Kim Bong carpentry not only keeps its traditions alive but brings imprints of dynasties which come under the influence by the feudal culture of the North as well.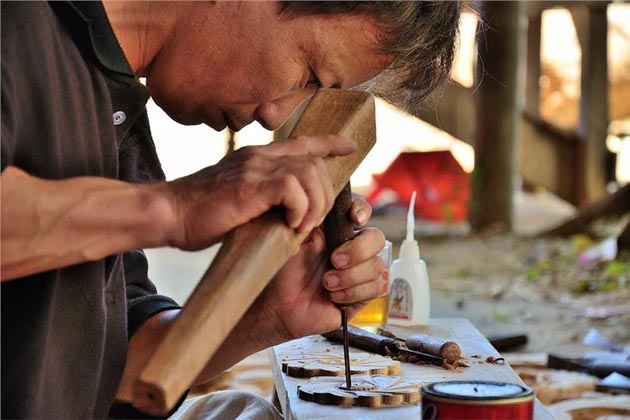 Setting foot on this village, visitors have the opportunity to observe and touch outstanding products made by talented craftsmen in low open-fronted buildings scattered along two parallel streets. What makes these products different from others is the way the artisans painted lightly to retain the natural wood color. In addition, you may also hear chiseling, cutting and drilling resounded from the banks of Dong Tay. These sounds have become indispensable parts of local people's lives for generations in the village. Besides walking on the street, tourists can spend a half day bicycling to find and buy common products such as furniture, religious statues and finely crafted wooden doors in souvenirs shops. They range from the few-dollar coasters or knick-knacks to large religious statues of thousands of dollars, hence, you can choose anything you want.