The Korean Memorial War situated in Yongsan District, Seoul was constructed to commemorate victims who fell in the Korean War, meanwhile, it represents the desire for peaceful reunification of Korea.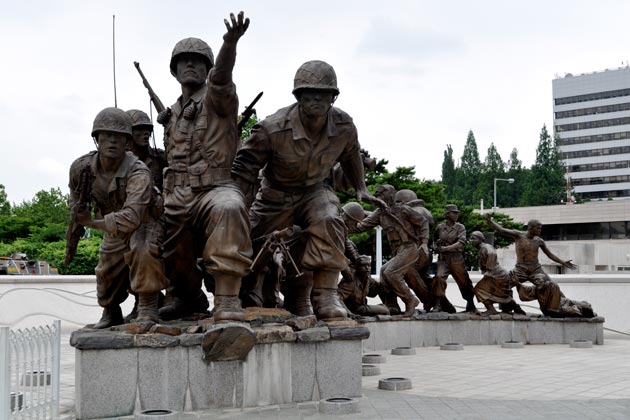 The Korean Memorial War contains six individual exhibition halls and a combat experience room, a screening room and an outdoor exhibition area with memorial statues. The museum houses approximately 33,000 artifacts with about 10,000 on display at indoor and outside exhibition halls. Six separate indoor halls consist of Expeditionary Forces Room, Patriotic Memorial Room, War History Room, Korean War Room, Development Hall and Large Machinery Room. The outdoor exhibition hall showcases large-sized weapons. Visitors of all ages from children to adults can also take part in in 20 various educational programs and diverse cultural events such as military music and honor guard events, drawing contest, cultural event and others. The character of War Memorial of Korea is Mudori which features a helmet symbolizing the protection of the nation and a bay leaf meaning peace.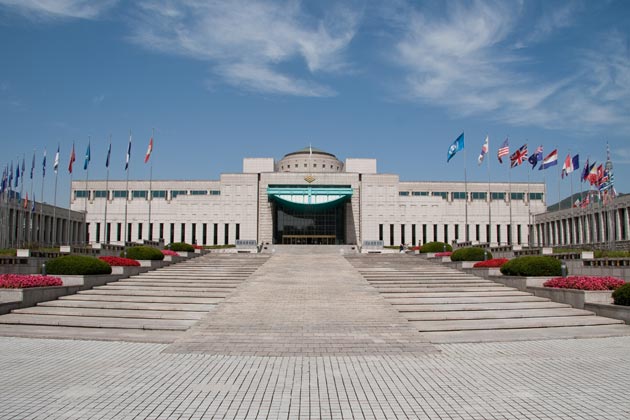 The Statue of Brothers located in the south-west corner of the outdoor exhibition area represents the Korean War and the desire for reunification. It portrays a scene in which a family's oldest son, a South Korean soldier and his younger brother, a North Korean soldier encounter on a battlefield. Their embrace shows the reconciliation, and forgiveness. In addition, there is an extensive garden area around the memorial with an artificial waterfall, and a lake where visitors can relax whilst enjoying the stunning landscape.