After a visit to various cultural, historical, and religious sites, complete your shore excursions in Bangkok by heading to the splendid Khao Kheow Open Safari Park located in Chonburi – a small province belonged to the capital Bangkok.
Overview of Khao Kheow Open Safari Park
Due to different languages with a different way to spell between Thai and English, visitors can see some other names such as Khao Kheo, Khao Kaeo, Khao Kheeo, and Khao Khieo but mention to just one place – the Khao Kheow Open Safari Park.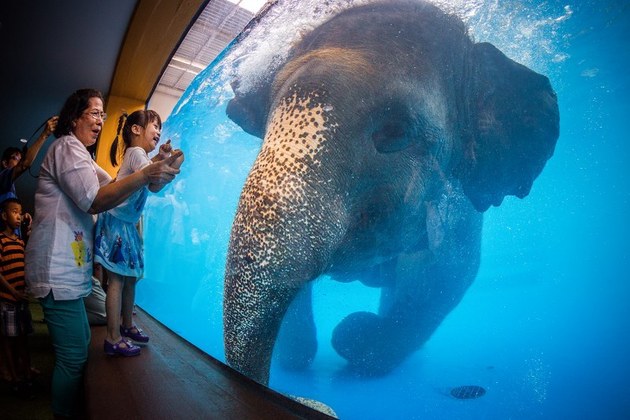 The park is a huge place for wild animals living where serves as an educational and recreational outdoor center for your family shore excursion. Due to its great number of animal species and wonderful tropical jungle scenery, this place should be on the highlight attractions in Bangkok shore trips.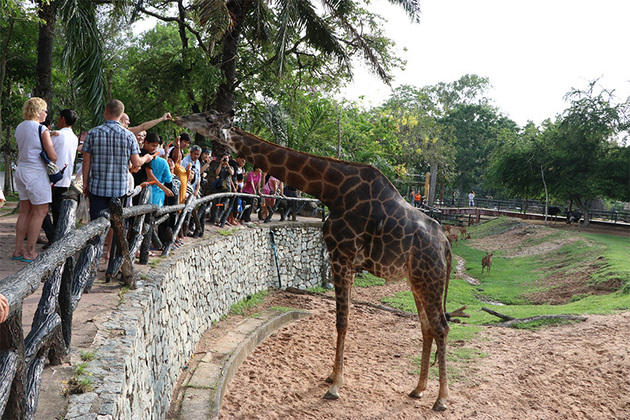 Khao Kheow Open Safari Park consists of animal habitats, research areas, and recreational space for visitors. Inside the ground of Khao Kheow, many important works such as breeding and feeding animals have been carried out under the strict control to well protect the endangered animal species. This park proudly becomes the first one in this country received the international recognition and also joins the World Association of Zoos and Aquariums.
Flight of the Gibbon Zipline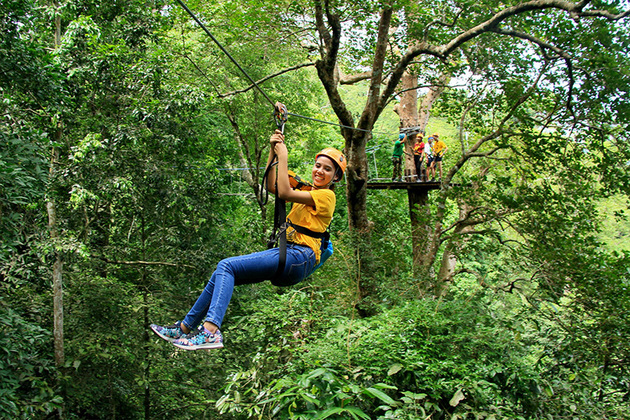 Just a short drive (about an hour) from the exotic Pattaya or 90-minute drive from the city center of Bangkok, you can feel the thrilling beat with a Flight of the Gibbon Zipline tour inside the ground of Khao Kheow Open Safari Park. The nearby rainforest creates a wonderful scenery you can taste while enjoying the flight. The Zipline has the security guarantee for anyone hopping on and is designed safety for all ages from kids to old man. Every equipment is carefully checked periodically before being operating.