Your Koh Samui shore excursion starts when your guide and driver pick you up at the port to begin exploring a tropical paradise. If you are fascinated by spirituality, Thailand – the land of Buddhism – is the most suitable place to spend a holiday. Your trip starts to the Wat Khunaram to see one of Buddhism's most revered monks, known as the Mummy Monk, the preserved body of Luang Pho Daeng. The monk Luong Pordaeng died in 1973 in a seated meditative position, and ever since his body has been on display in an upright glass case at the temple. With foreign tourists, seeing a dead man may be a little shocking or unacceptable, but Thailand people thought that is the way they respect and revere. With them, death is not frightened, almost all Buddhist in Thailand probably receive the end of life as the natural order and they consider death is an opportunity to take closer to the nirvana.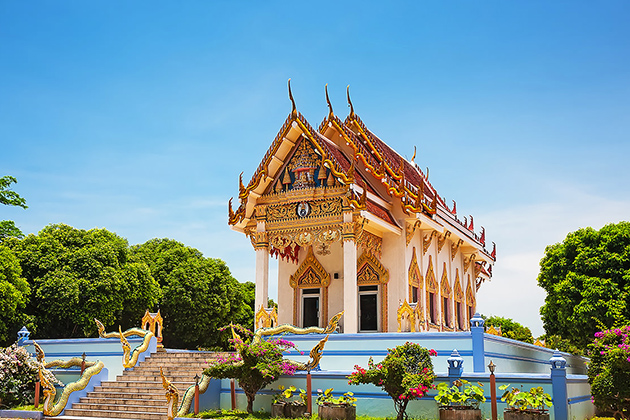 For a bit of respite, you will be taken to the Na Muang Waterfalls which show that the island's beauty is not limited to its beaches. Known as the Purple Waterfalls due to the rock faces, the Waterfalls will leave you feeling refreshed and renewed. Namuang Waterfall 1 is a beautiful 18m high waterfall and easily accessible while Namuang Waterfall 2 is much more impressive gushing from a height of 80m, making it a great place to stop off for a quick photo. You can jump off rocks and take a dip into the cool fresh water when enjoying the picturesque jungle surroundings and the natural light penetrating the canopy.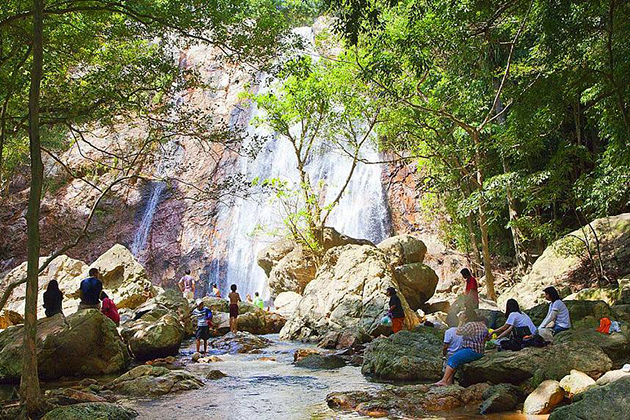 Then, you will be brought to an amusing monkey show. Watch these small primates in action as they scurry up palm trees and pick coconuts with ease and dexterity. There are more predatory creatures on Koh Samui, and you'll be treated to a show that features trainers seemingly playing with crocodiles which only a professional should attempt.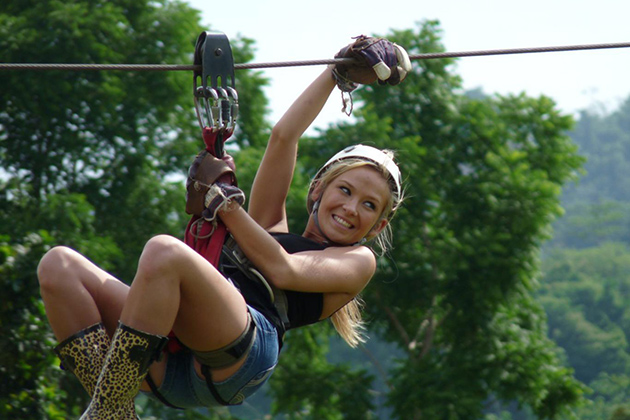 Continue your adventure with riding Sky Fox zip lines to have a chance to experience a bird's eye view of the island. The adrenaline rush when you reach thrilling heights through Koh Samui's hidden interior, travel to a lush tropical location where dense green jungle and a remote waterfall await, feel the sun on your face and the breeze in your hair as you see this enchanting island the way of the birds do – from above. Your Koh Samui trip end upon returning to your port before departing for your ship.