Venture off the beaten track with Li Minority Village, a scenic holiday through idyllic rural area!
Situated 28 from Sanya, Li Minority Village is the habitat of Li Nation for thousand years. Thanks for the unique culture and heritage of Li Nation, the village is heavily visited by tourists. The whole village is covered by a lush vegetation of betel nut trees – a native plant to Hainan Island. Locals would say that those tall palms with shallow roots have magnificent bearing to Li Minority People, as a beautiful and slim girl.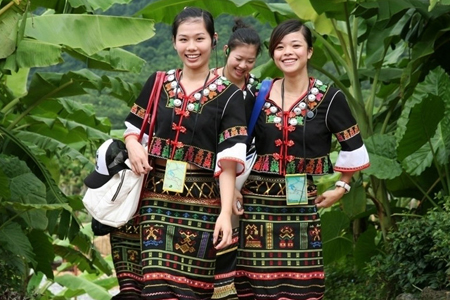 There are numerous things to explore, namely enjoying folk custom, experiencing the living on boat houses, appreciating the local music and bamboo dances. In particular, the irresistible dishes await tourists! Here tourists will have a close look at the real life of minority people as well as their rich culture by visiting the yesteryear hamlets. In addition, tourists will find a seem-to-be-endless stairs and walkways following the waterfalls flowing through the greenery and splendid landscape. Surely, after going through the rainforests, indulge yourself in natural hot spring will delight you.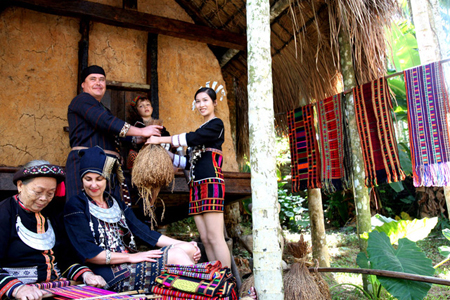 The best thing of this scenic spot is people living here. While strolling through the village, it's easily to catch sight of old Li woman sitting outside their huts, doing their embroidery. Don't forget to smile to them because friendly Li people will greet you every time they see you.